Driveways
Driveways Glasgow provide a driveway design and construction service to the Glasgow area.
The company can provide excellent solutions for the smallest to the largest driveway. Driveways Glasgow also provide driveway solutions to both the domestic and commercial sectors.
Is your driveway standing the test of time?
Your driveway needs to be functional, weather proof and 'work' with your property. Updating your existing drive or creating a new one is not a project many householders undertake often. But when you do, you need to make sure you get the very best product for your money – that will stand the test of time and be functional, in a good state of repair for many years to come.
Basic driveway materials
Driveways Glasgow customers have the choice of materials that fall in to two categories: solid surface and aggregate surface materials.
aggregate surface include materials such as gravel and crushed stone
solid surface describes materials that are smooth, seamless and even; such as asphalt and concrete
Choosing the right driveway material
Before you get to the exciting part of deciding which driveway material is right for your Glasgow home, you have two fundamental concerns which will drive your decision: budget and drainage.
Budget is the largest consideration as you will need to purchase not only the right material for your Glasgow driveway but also the right material for your pocket! Not only is it about the cost of the materials, but also about the preparation and structure beneath your driveway. If you do not spend wisely on your driveway project, you could find that your pristine driveway will look tired within weeks.
Drainage is also an important issue to address when installing your new driveway. Water than cannot drain through your driveway has to go somewhere; a professional driveway contractor such as 'Driveways Glasgow' will build this in to your driveway design, so that you do not get pooling water creating dents and hollows in your new drive.
Popular materials for driveway Glasgow customers have included:
A gravel driveway can look spectacular. With proper and correct structure, a gravel driveway can last a long time, giving you a satisfying crunch underfoot or as your drive along your driveway. They can look grand and decadent, and fit well into a landscaped garden. However, there will be maintenance with the driveway, with the odd bit of raking to smooth out dents and dimples, as well as the odd bit of weeding.
Tar and gravel is a type of gravel drive, but the gravel sticks to the tar underneath rather than it being loose. It is also known as tar and chip, and provides a rough surface. This can need renewing every 10 years or so, depending on use.
Asphalt provides a black, smooth surface to your driveway, akin to a road surface and is a popular option if the budget is tight. This type of driveway material needs to be effectively sealed as water permeating within the asphalt will soon see it degenerate, especially in harsh Glasgow winters when temperature drop below freezing. The thawing ice will expand and crack the asphalt.
Concrete is another driveway material that many Glasgow customers opt for. Solid and high quality, concrete driveways can stand both the pounding of cars and the weather. And no longer is concrete grey in colour; colour can now be added to concrete to make it more aesthetically pleasing.
There are many other modern driveway materials for Glasgow customers to consider; contact Driveways Glasgow to discuss the dull range and competitive packages they offer.
» View our gallery for examples of our completed driveway projects.
Block Paving
Driveways Glasgow provide a full block paving service.
Paving
All types of paving work can be undertaken
Where We Can Help
Driveways Glasgow provide a driveway service throughout the Greater Glasgow Area including:
Paisley, East Kilbride, Rutherglen, Bearsden, Cambuslang, Newton Mearns, Clarkston, Giffnock, Milngavie, Eaglesham, Strathaven, Shawlands, Cathcart, Kingspark, Croftfoot, Thortonhall, Bishopbriggs, Hamilton, Bothwell, Uddingston, Motherwell, Airdrie, Coatbridge, Kilmarnock, Wishaw, Kirkintilloch, Lenzie, Bellshill, Blantyre, Carluke, Larkhall, Lanark, Lesmahagow, Carfin, Neilston, Strathblane.
Please contact Driveways Glasgow for more information on our driveway services. The company offers FREE estimates, consultation and advice.

LATEST BLOG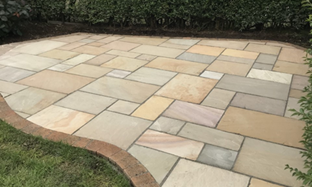 Natural stone patios are a great way to add interest and beauty t…

SHOWROOM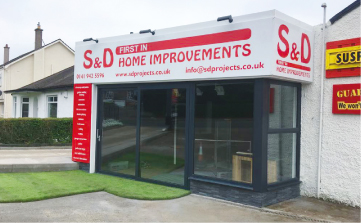 BEARSDEN SHOWROOM