Driveways Cathcart
Driveways Glasgow provide a driveway design and construction service to the Cathcart area.
Are concrete 'pavers' perfect for driveways?
A good question and one which we are asked on numerous occasions; in fact, we are often what the best material for use on driveways is.
There are many materials available, from the tried-and-tested gravel and concrete to the new, up-and-coming modern innovations of coloured materials, commonly used in playgrounds and the like. All have their pros and cons, especially when it comes to the price tag of buying the product, and the cost in laying the product!
Concrete pavers – making a comeback?
Known as pavers, we sometimes also call them paving 'stones' or paving and we commonly associated them with some kinds of pavements we see in towns and cities. But, pavers have come a long way since those early, grey and rectangle days.
A great choice as they offer both stability and durability, these concrete pavers are now available in different shapes, sizes and colours. Patterns are a recent addition to the choices to be made when selecting your pavers too; in fact, we estimate that you have already seen some great paved driveways in Cathcart and not realised that they are concrete 'slabs'!
So, concrete pavers for driveways at Cathcart properties can take on a unique look that either contrasts or complements your home or business. The other great thing about these pavers is that they interlock, making an incredibly strong surface that will withstand many weights of vehicles and other uses. Not only that, if one paver is cracked, you (or a firm like us!) can simply lift that one damaged slab, replacing with another – it really is that simple.
And there is no waiting, either. Some materials use for driveways in Cathcart require a curing or drying period but with concrete pavers, they are ready to use as soon as they are installed.
And, if you needed any more persuasion, there will be no bulky or heavy machinery required to lay your chosen concrete pavers. For a team as skilled as ours, and experienced in laying these kinds of driveways, Cathcart customers will see the landscape of their property transformed in no time.
Look after your concrete paved driveway, and it will last a long, long time
Not everyone is keen on maintenance, such as weeding making some choices of driveway materials unsuitable. But concrete pavers for driveways in Cathcart, you will be pleased to know, require very little maintenance; remove weeds as soon as they appear and any stains – or just a general clean – will soon be washed away with a power hose.
So, if you are looking to invest in driveways that, if professionally installed, could last for 25 to 50 years, why not look at concrete pavers?
Contact Us
Please contact Driveways Glasgow for more information on our driveway services in Cathcart. The company offers FREE estimates, consultation and advice.

LATEST BLOG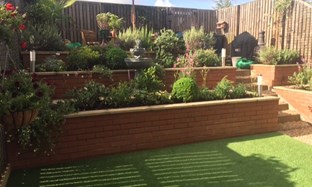 Garden walls can be a great addition to any landscaping project. …

SHOWROOM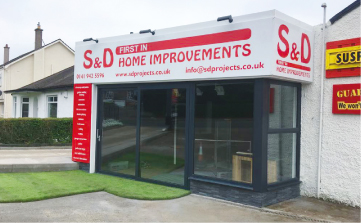 BEARSDEN SHOWROOM