Driveways Croftfoot
Driveways Glasgow provide a driveway design and construction service to the Croftfoot area.
How to design a driveway that will withstand everything from time to the weather…
For many construction projects, the driveway can be a little bit of an afterthought. Usually constructed as the main property is near completion, there is usually little money left in the pot as well as there being an overriding excitement to move in.
What then happens is the driveway gets a 'make-do' approach so how do the best driveways get designed and constructed?
The biggest influence on any design, as well as choice of materials is BUDGET. On one hand, you want the cheapest driveway possible but, always bear in mind the longevity of the material you select. Likewise, failing to create a proper base structure to driveways in Croftfoot inevitably means that in the long run, you could be paying more.
Gravel driveways for example, are probably the least expensive material but it will need topping up from time to time, hence there are maintenance costs involved. Paving slabs, on the other hand, are more costly initially but there are little, if any maintenance costs associated with these driveways for Croftfoot properties.
Secondly, the APPEAL of the driveway is important. After all, you do not want anything that does not fit with the exterior of your property. Hence, the satisfying sight and crunch underfoot of gravel may be perfect for your Croftfoot property, or the herringbone pattern of bricks may suit it better. Making the driveway fit the property offers great curb appeal.
Believe it or not, the CLIMATE or WEATHER also plays a role in how driveways at Croftfoot properties perform. Some materials are better at withstanding some kinds of weather than others; the freeze-thaw cycle, for example, can be incredibly harsh and erosive of some materials such as concrete, whereas asphalt seems to cope much better.
Rain is also erosive and small pea-sized gravel can soon be washed away with prolonged heavy rain; do your research on which material you think suits the climate (or call us, because we can help!)
We have already touched on MAINTENANCE in relation to cost, but it is always worth remembering that all driveways need maintaining to keep them in tip-top condition – but just how much varies from material to material. The choice really lies with you – if you have the time and the energy, some materials may not be out of bounds but if you are short on time, then grave, for example, may not be the right material for you.
And finally, consider DURABILITY. In decided which will last the longest, you need to think about the punishment some driveways in Croftfoot will endure in their life time. If you have one car, rolling on and off the drive on an infrequent basis, the lightest of materials will last but if you have several cars, frequent movement and possibly other vehicle coming on and off the driveway, you really will need to think about the material you use and down durable it will be.
Don't leave it to chance! Get the best of driveways for your home.
Contact Us
Please contact Driveways Glasgow for more information on our driveway services. The company offers FREE estimates, consultation and advice.

LATEST BLOG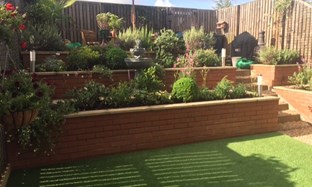 Garden walls can be a great addition to any landscaping project. …

SHOWROOM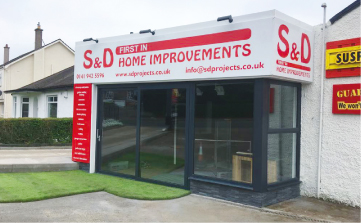 BEARSDEN SHOWROOM