Driveways Kilmarnock
Driveways Glasgow provide a driveway design and construction service to the Kilmarnock area.
How detailed planning of driveways for properties can make all the difference…
The driveway at any property is important but, they are so often ill-designed – if designed at all! – effectively meaning that they offer only a limited amount of usable space and functionality.
Driveways need to be functional but, before you decide that a strip of tarmac is all you need, take a moment to think about what it is you need from your driveway:
What will you use your driveway for?
This seems an obvious question, with an overly obvious answer so may be it should be re-phrased to ask, what could you use your driveway for?
For example, many people simply say that they want off-road parking, somewhere safe to park the car. A car parked on a driveway is not only more difficult to steal, but to vandalise or steal from too.
But, if some driveways were designed better, they could also accommodate being able to turn round the car on the drive – would this be something that is useful?
If you live on a busy road, it can be difficult when relying on the patience of other road users to pull over safely, and then perform a reversing manoeuvre on to the driveway. In the main, you should always reverse on to the driveway so that you do not have to reverse out on to the busy main road.
But, if you could pull on to your driveway and also turn on it, wouldn't that make manoeuvring on and off the driveway not only easier, but safer for you too?
How can a driveway be improved?
In many cases, people assume that driveways need to be functional and bland… but this is not the case. There are many ways that a driveway can be accessorised, not just for beauty but for safety too.
Have you considered the addition of…?
Lighting – adding much needed security for both your vehicle and you, lighting is a great accessory that need not be an expensive addition to your driveway. Solar lighting of driveways at properties is also increasing in popularity, meaning there are no addition running costs once fitted
Electric gates – automatic or electric gates are a great security addition that also make using the driveway far more convenient. Why get out of the car on a wet and windy day to open and close gates, when a click of a button from the warmth and safety of your car can do it all for you?
Contact Us
Please contact Driveways Glasgow for more information on our services. The company offers FREE estimates, consultation and advice.
> More on Monoblock Driveways

LATEST BLOG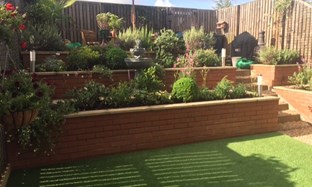 Garden walls can be a great addition to any landscaping project. …

SHOWROOM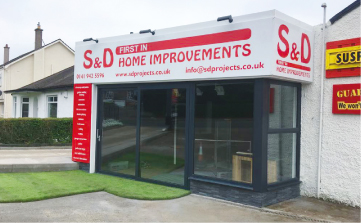 BEARSDEN SHOWROOM