Driveways Wishaw
Driveways Glasgow provide a driveway design and construction service to the Wishaw area of North Lanarkshire.
WHAT do professional designed and constructed driveways add to your property?
There are times when it seems our homes and outdoor space is cramped. As our families change and expand, we can feel that the property is simply not expanding and contracting with all the changes that family life bring.
The outside space around our property is one area that we do not give a lot of thought to, until it no longer meets our requirements – and driveways is one of these spaces!
But, rather than assuming that constructing or extending a driveway is a do-it-yourself task for the weekend (it will take longer than two days to get the construction and finish just right for many DIYers!), why not call in the professionals?
The benefits of professionally constructed driveway at your property is three-fold:
Functional space – the driveway, frankly, needs to be functional. If you need to park two vehicles on it, then it needs to be the space where this can happen, with ease. Fitting two cars and not being able to get in or out of them because the space is so tight is simply ridiculous.
The proportions and scale needs to be fit with the property too. If you do not need a gargantuan driveway to park one vehicle, why make one this big? If it seems out of scale and proportion to a property, it can swamp the outdoor space and make it look bland and boring.
Value – frankly, a professionally designed and constructed driveway will add far more value and here's why: it will be constructed correctly, with the proper foundation work and the top layer too which all mean that it will stand the test of time.
From coping with heavy vehicles rolling on and off it, to them being parked on it for some time, to the onslaught of all kinds of weather from rain, to snow and ice and then the baking hot sun in the summer (if we are lucky!), driveways at Wishaw that have been professionally created will look stunning, with no sinking parts, no pot holes and no broken bits and bobs.
Appeal – it needs to look good, regardless of how functional it needs to be, the driveway creates an important first impression. If it slopes to one side, is sinking in the middle or looks like a muddy puddle, then it is not matching your property and creating the visual appeal you want it to.
Contact Us
Please contact Driveways Glasgow for more information on our services. The company offers FREE estimates, consultation and advice.
> More on Monoblock Driveways.

LATEST BLOG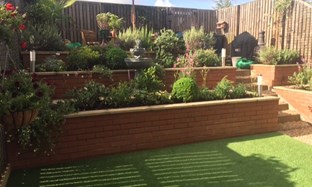 Garden walls can be a great addition to any landscaping project. …

SHOWROOM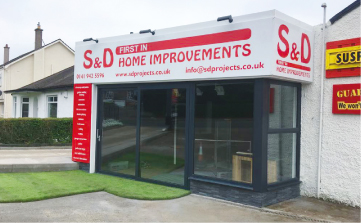 BEARSDEN SHOWROOM