Driveways Thorntonhall
Driveways Glasgow provide a driveway design and construction service to the Thorntonhall area.
Taking the plunge! Creating fantastic driveways
Decided to take the plunge and create a stunning driveway at your Thorntonhall property? Fabulous but as soon as you start researching materials, costs and companies to lay it, you find yourself in a quagmire of conflicting advice, along with cost of installation that seems too good to be true, followed by astronomical quotes!
Choosing your material
The first thing to think about is how you want your driveway to look and we think that the two biggest factors that sway this decisions are: budget and your property.
Some materials just may not suit your property, but on the other hand, you have to balance the cost of material, as well as cost of laying your new driveway (including digging up the old one!) with what you can afford.
Our advice? Get the best you can afford at the time.
Want something with texture, colour, different shaped and with pizzazz? Pavers, 'paving stones' or 'flags' may be the answer!
But let us be clear; they are not currently the cheapest material available for driveways in Thorntonhall BUT, they do create a stunning, finished masterpiece. They add a little extra something in the lead up to your property and with so many different shapes and finishes available now, all thoughts that your driveway could end up looking like a city pavement are gone.
A DIY project?
It depends on your skill set, as well as the contents of your tool box. Likewise, if you have plenty of time and a head for measurements and math, then it could be possible. But why sweat so much when the professionals could get it done in a few days…
Price – as we've said, it is not the cheapest material but we do believe that the more you pay, the more you get, especially when it comes to paved driveways at Thorntonhall property. For a start you get a finish like no other that is long lasting and robust PROVIDING you have had it laid professionally. Like many other materials, the sub layers (effectively the foundation) of the driveway needs to be spot on. If it isn't correct, as soon a heavy rain, ice or snow comes, it will start to shift and move… before you know it, your pristine driveway is not wanting to stay pristine or level.
The material from which they are made – not all pavers are the same! You can purchase some that will give you a cobble stone effect (stunning finish!) or you can opt for concrete pavers but don't think pavement, think coloured and stamped…
They also comes in different shapes and sizes so that a delightful pattern can be created, leaving you with a truly unique drive, setting you apart from all other driveways in Thorntonhall!
Which paver would you suit your property…?
Contact Us
Please contact Driveways Glasgow for more information on our driveway services. The company offers FREE estimates, consultation and advice.

LATEST BLOG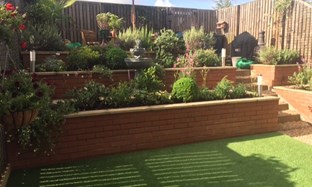 Garden walls can be a great addition to any landscaping project. …

SHOWROOM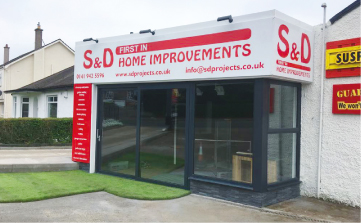 BEARSDEN SHOWROOM