Driveways Bishopbriggs
Driveways Glasgow provide a driveway design and construction service to the Bishopbriggs area.
Concrete driveways – adaptable to any home or business!
Concrete need not be the dull, grey slab that we are accustomed to; the finish options and styling of this versatile material for driveways means that many customers are taking a fresh look at it – isn't it about time you did?
Here are some hints and tips on how to get the best from concrete driveways so that they visually suit and fit your property…
Use two types of patterns or finishes
The complaint many people had about concrete in the past was that it was boring; with the different colours and patterns now available, it is easier than ever the create a unique concrete driveway. Why not create a border of gravel to neaten the edges and provide a contrast?
Add a border
On one hand, gravel can give it a great finish but adding a 6" border, in concrete with another colour (usually a darker colour) will create a great finish and style to it.
Create a focal point
Against using a contrasting colour, create a focal point at some point in your driveway, regardless of how small or large the space is. There are many stamped pattern that can be used to create this stunning effect.
Create interest…
… with random colour! Creating a concrete driveway with blocks of colour is a great way of jazzing up the driveway. Many modern homes as a result, have interesting, colourful concrete driveways.
Be bold
Geometric shapes are also a great way of adding interest and boldness to an otherwise bland, featureless driveway. Shapes are easy to mimic in concrete, providing of course you use a professional and experienced company.
The versatility of concrete
The great thing about concrete as a material is the versatility it brings to many a property; from the most rural of settings to properties slap bang in the middle of a city, concrete driveways can be the platform you need.
What you will need to bear in mind is what the driveway will be used for and the frequency, as well as type of vehicle that will be parked on it. Some materials, as a result, may not be suitable for some properties but concrete driveways can last a lifetime – especially if kept clean and maintained with a sealant from time to time.
Time to add value to your property with a well-designed and constructed driveway?
Contact Us
Please contact Driveways Glasgow for more information on our driveway services. The company offers FREE estimates, consultation and advice.

LATEST BLOG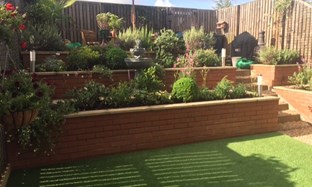 Garden walls can be a great addition to any landscaping project. …

SHOWROOM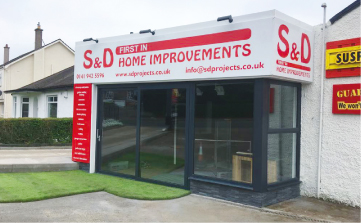 BEARSDEN SHOWROOM