Driveways Lanark
Driveways Glasgow provide a driveway design and construction service to the Lanark area.
Beauty and function – perfect driveways
The driveway is not something that many people would see as being beautiful, elegant or on trend. But, the driveway is becoming more important than you think.
If you are looking to create a new drive, or revamp or revitalise your current one, you are in an exciting position where you can create something functional that is also pleasing to the eye.
The importance of driveways
Security – off road parking is important in so many ways. With residential streets becoming more and more crowded and congested, the prospect of losing a wing mirror or having your car scratched, is not a pleasant thought.
Having a functional driveway that you can use to park the vehicle is the answer but, there may be instances that with clever design and use of space, you could also use your drive to safely turn your vehicle. No more reversing from the road on to the drive and so on.
Safe – driveways at Lanark homes can also be a smooth, safe surface on which the kids can play. The garden is a place where many adventures happen, from make believe monsters in the hedge to imaginary wars being fought and won.
Making sure that where they are playing is safe and sometimes the driveway is the perfect venue. Add fencing and a gate for even more security and safety.
Help localised flooding – not any people realised that out penchant for concrete and other non-permeable materials in recent decades have had an impact on where and how rain water runs off properties.
When rainwater cascades into the storm drains, they can become overwhelmed, hence localised flooding – including those huge puddles that just sit on the road or in your garden – are common place in many towns and cities across the country.
By opting for permeable driveways, Lanark homes and businesses are helping to lessen the instances of these happening as rainwater can seep through into the ground beneath our feet – the exact place where it should be going.
Fit with the home, add value financially and in terms of appeal – however, take care when designing, construction and creating your driveway as it needs to be functional, lasting a long time and able to withstand the rigours of both the elements and use.
Choose the top layer of finishing material that complements your property. Your drive is, after all, the very first thing that prospective house buyers see and that favourable first impression is important.
Driveways at properties can do so much – how will you design yours?
Contact Us
Please contact Driveways Glasgow for more information on our driveway services. The company offers FREE estimates, consultation and advice.

LATEST BLOG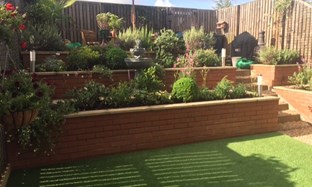 Garden walls can be a great addition to any landscaping project. …

SHOWROOM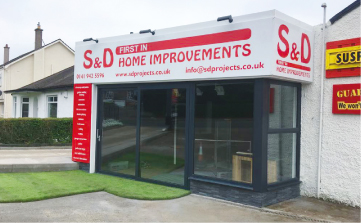 BEARSDEN SHOWROOM