Driveways Bellshill
Driveways Glasgow provide a driveway design and construction service to the Bellshill area.
How to design the very best driveways for your property
Driveways have several function that they need to fulfil – they need to look good, they need to be functional in all weathers and they need to offer safety and security. But, what factors do you need to consider for creating the best driveways?
The style of the house
There is no doubt that the style of the driveway needs to compliment and not detract from the style of the property. A modern home can work well with many different kinds of materials but, for a period house with many features on its façade, the minimalist lines of plain concrete may jar against it.
Although this is of course, a questions of personal taste and, to a certain extent, budget, choosing the right top layer of material to keep it in style with the house or property should be one that enhances the overall look.  
The surrounding area
Another aspect that does impact on the overall look and design of driveways is the surrounding area. On one hand, you want a driveway that is unique and suited to your property but, on the other you don't want one that is not in keeping with the surrounding area.
The most basic of materials can be changed to make it take on a different look and quality. You may like the appeal of cobbles, but not the expense of having each stone laid individually and by hand. There are now ways of having a cobble driveway without the need for laying each pebble separately.
Consider the surroundings and how they will impact on your choice of driveway materials and layout.
Drainage and soft edges
An important factor in this modern age of environmental awareness is the drainage associated with not just the garden, but hard landscaped structures too.
The use of permeable materials are now high on the priority agenda when it comes to creating driveways, thus you may find that if you are not using permeable materials you will need to seek planning permission. By allowing water to seep through a material, dispersing in the underlying layers and not down the sewers, is far more preferable and environmentally friendly.
The surface you see
Of course, the layer that really matters for many customers is the top layer; the material on which you will park your car etc. This choice of this material is guided by many things, one of which is budget. Opt for the best that your budget can stretch to that is within keeping with your home!
Driveways at properties are functional, yet also additions to a property that add a certain elegance. How will you design yours?
Contact Us
Please contact Driveways Glasgow for more information on our services. The company offers FREE estimates, consultation and advice.

LATEST BLOG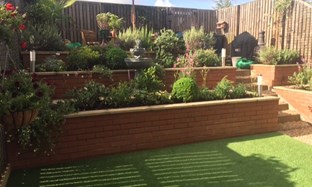 Garden walls can be a great addition to any landscaping project. …

SHOWROOM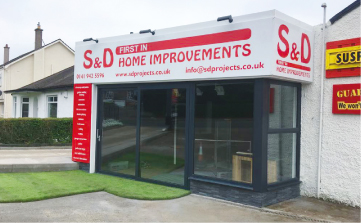 BEARSDEN SHOWROOM