Driveways Clarkston
Driveways Glasgow provide a driveway design and construction service to the Clarkston area.
Looking to refurbish your driveway? Go for durability over decoration
It seems an odd question to ask, but if you are looking to create or refurbish your existing driveway, before you start selecting the material you would like, you need to objectively look at what you will be using your driveway for.
Before you turn away, just think for a second about the various driveways in and around Clarkston. Some will small driveways, almost as big as a postage stamp but essential off-street parking; others may be grander, sweeping driveways but they have little traffic if any at all driving on them and others will have 1 or 2 family cars being driven on and off several times a day.
Different uses for driveways will essential mean you will need to choose your material carefully...
Bark – a natural product that some people opt for. Relatively cheap and widely available, the only issue with bark is that it will need topping up of a regular basis. If your driveway is more a garden path then bark is great but it will not withstand the pressures of being driven on regularly.
Gravel – is becoming the must-have materials for Clarkston driveways! Available in all shapes, sizes and colour it is possible to create a fabulous looking drive. Unlike bark, it doesn't wear downa s quickly but some homeowners find the cost prohibitive. However, a small trick to make it more affordable is to lay the cheaper gravel first, in bulk, and then, as the driveway 'sinks' you can top up with the colour, shape or size you want. However, you may to weed it every now and then and it is no good on driveways that slope – rain has a habit of moving gravel on mass and it is too expensive for it to be decorating the road!
Cobblestones - again this may be your chosen your material as it can 'match' the era of your property. Medium sized rounded pebbles can create a lovely looking driveway, much admired but there are two downside to pebbles – they can be not only slippery underfoot but also incredibly uncomfortable to walk on.
Flagstones or flags – the material choice of many a home owners, these flags are now available in a wide range of colour, sizes and textures so if you are thinking it will look like one big pavement in front of your property, think again! Different sizes can be a good way of creating interesting patterns. Durable and robust, some 'grade' of flags are better at withstanding the weight of vehicle than others.
Other materials useful on driveways in Clarkston can be concrete or asphalt. Again, their attraction is low maintenance and durability. With the range of colours and now the use of patterns, concrete is now a material being looked at more carefully. But if you want a functional and a quickly laid driveway, then asphalt is the material for you.
Is it a job you can do yourself?
If you have the time and energy, and a certain skill set, then yes, laying a driveway is within your reach. However, there is no doubting that a skilled company such as Driveway Glasgow can not only advise you on the best material for your project but also lay it professionally, in no time at all.
Why not contact us for the latest information on our driveways deals?
Contact Us
Please contact Driveways Glasgow for more information on our services. The company offers FREE estimates, consultation and advice.

LATEST BLOG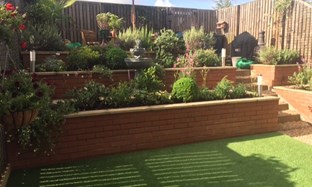 Garden walls can be a great addition to any landscaping project. …

SHOWROOM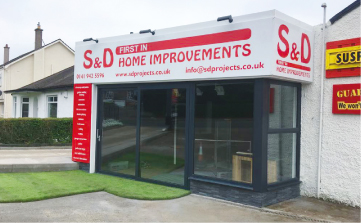 BEARSDEN SHOWROOM