Driveways Giffnock
Driveways Glasgow provide a driveway design and construction service to the Giffnock area of East Renfrewshire.
Thinking of a new Driveway at your property?
Either re-laying or installing new driveways at Giffnock properties are a considerable invest or both time and money; to get it right, you will need to consider several key factors in making sure your driveway is the perfect one for you...
Budget & Cost
It really does have to be the first factor under review as, like most home improvements, the extent of the task, along with choices of materials to be used all invariably depends on how much we have to spend. If money is tight, it will limit the choices open to you but if you have a large or substantial budget, it will open up a whole new world of possibilities.
Materials commonly used on Giffnock driveways include concrete, asphalt, brick as well as gravel of varying sizes and colours. Take your time to look at the finish you would like, the best material to achieve this and whether your budget can accommodate it (or not...)
Size of driveways
Some Giffnock customers are fortunate enough to have long, sweeping driveways but, there is a downside – cost. Many people choose to use asphalt or concrete but there are others who have opted for a mix of materials. The long lead up to their property might be concrete for example but, at the point where you alight your vehicle or in front of the main entrance etc. more expensive materials may be used, given the impression and finish the homeowner desires.
Don't be frightened to use different materials on driveways to create stunning effects.
Consider the climate
Although we have a fairly temperate climate here in the UK we can, on occasion be subject to some fairly harsh weather. Depending on your location and the climate, you may find some of your choices are not available or you are advised to think of another option.
Use of driveways
Sounds a bit odd but consider carefully what you will use your driveway at your home for? For example, will it be just for parking the car? Will you be working on your car or cars on the driveways? Will the children be playing on it?
'Living' on driveways (that is, using it for something other than just parking the family fleet of cars) means you will need to select durable and robust materials. Concrete is incredibly robust and, should it be stained by engine oil etc. you can soon clean it with a power washer.
If however, driveways are to act as a car park, then you could opt for other, more high-end materials.
Customers looking to create stunning, yet functional driveways should contact Driveways Glasgow for impartial advice, competitive prices and brilliant workmanship; why not call them today?
Contact Us
Please contact Driveways Glasgow for more information on our driveway services. The company offers FREE estimates, consultation and advice.

LATEST BLOG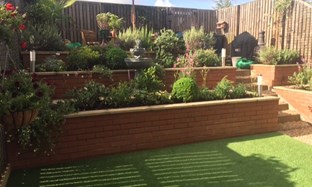 Garden walls can be a great addition to any landscaping project. …

SHOWROOM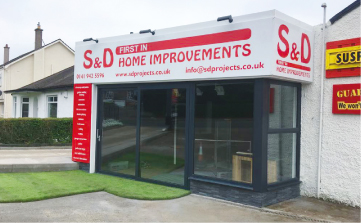 BEARSDEN SHOWROOM