Garden Walls and Steps Glasgow
Driveways Glasgow provide a garden walls and steps service to clients across greater Glasgow.
There are lots of elements that go into the landscaping around your home.  Garden walls and paths are two crucial ones that perform important tasks.  Walls create boundaries both around the property and within it to create sections or areas.  Paths allow you to move from one area to another without crossing grass or muddy areas.
But when it comes to adding or upgrading these areas, the task can seem daunting.  That's when you need Driveways Glasgow.  We are experts in all kind of landscaping around the home including driveways, patios and even adding steps.  We also offer a comprehensive wall and path service.
We offer a free quote for all work so you can have us visit your home and take a look at what you want to do.  We can create entirely new paths, add new walls to section your garden or replace existing ones.  We are up to date on the latest regulations that can impact walls around the boundary of the property to keep you on the right side of the planning department.
Whether you are selling the house and want to improve it's landscaping or simply want to make some upgrades, we are here to help with the services you need to get your property looking great.
Contact us to discuss your requirements.

LATEST BLOG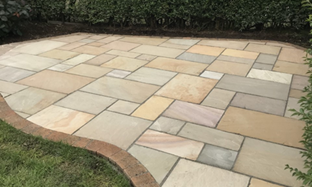 Natural stone patios are a great way to add interest and beauty t…

SHOWROOM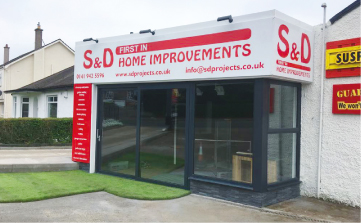 BEARSDEN SHOWROOM