Driveways Kirkintilloch
Driveways Glasgow provide a driveway design and construction service to the Kirkintilloch area.
Laying driveways – a DIY job for the weekend?
When the sun shines, it can be tempting to make our way to the garden and start those DIY jobs that have been stacking up over winter. There is a bigger temptation however and that is to take on big DIY jobs and one that many people attempt, only to be defeated, is laying a new driveway.
It seems easy; level the ground and throw a few tons of gravel on top – job done! – but, as you will see below, if these three factors are not present that the finished look, style and usability will be compromised…
Foundation – just like a building, a driveway needs a firm foundation something that many people leave out when they create driveways at Kirkintilloch properties. You need to consider the weight of any vehicles that are parked for any length of time of the driveway, as this will cause the foundation to be put under pressure.
There needs to be a strong, compressed layer of various aggregate materials that will prevent the driveway from slipping and sliding. Throwing gravel down on top of soil will not last the test of time, weather or use.
Drainage – a big factor that needs to be incorporated into driveways at Kirkintilloch is drainage, again something that a DIY approach may not fully understand and incorporate. If the foundations are also not correct, the amount of water that can become waterlogged can also lead to subsidence within the driveway, once again making it unusable very quickly.
Even though some materials are permeable – that is, they allow water through – not all of them are and, you need to be aware if you are looking to create new or replacement driveways at Kirkintilloch properties that they now all need to be permeable. Effectively this means allowing the water to soak into the ground, rather than running off in to the sewers.
Time – thirdly, it takes time to build driveways at properties and this is something that many people will not realise or take in to account when they start such a large home improvement. Even with a professional company, the driveway will take some time from start to finish, but with a DIY approach the amount of time that you will not have a functional driveway can be tripled in length!
The final look and appearance
Driveways are meant to add to the aesthetic look of the property to which they are connected and thus, a DIY approach could see the final look and finish not quite being exactly what you want…
Contact Us
Please contact Driveways Glasgow for more information on our services. The company offers FREE estimates, consultation and advice.

LATEST BLOG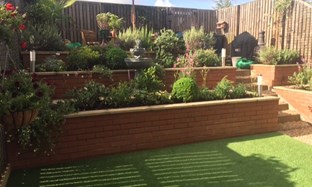 Garden walls can be a great addition to any landscaping project. …

SHOWROOM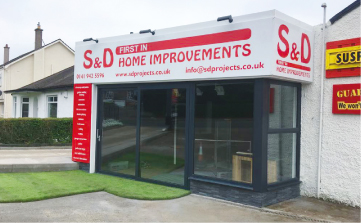 BEARSDEN SHOWROOM