Driveways Motherwell
Driveways Glasgow provide a driveway design and construction service to the Motherwell area.
Driveways can be so much more than just the place we park the car. But, we have to recognise that, in the majority of cases, this is exactly why people invest in driveways at their home or business – they offer a functional platform, on which vehicles can be parked along with the ability to store other essential items… such as the numerous recycling bins that we all seem to have these days!
But, if you think that this means driveways at properties need to be plain and boring, think again…
Landscaping and planting – the actual driveway itself is important but, instead of just opting for a rectangular slab of concrete (or whichever shape you opt for!), consider the edges of the drive. Driveways at properties tend to exhibit sharp edges; these need softening and landscaping, with careful planting can be a great way of integrating the drive with your property.
But, plants can play another role too; they offer increased drainage abilities too. Many people are increasingly opting for a planted central column in their drive, with the main material offering 'tracks' for vehicles to be driven on and parked.
Hardy plants, such as alpine plants, enjoy the challenge of being planted in shallow, poor draining and poor quality soil; before you know it, you could have a colourful, pretty central border!
Lighting – not many people consider the benefits of lighting their driveway but there are many! The most obvious are those dark winter nights where you park the car and then struggle, in the dark, to make your way safely from car to front door!
Lights can be solar powered – this technology has been refined offer far better luminosity of lighting that previously – but lights on driveways at Motherwell properties can also be operated via sensor. As soon as you enter the driveway, the lights flicker in to action. Lighting offers security too.
Gates and boundaries – driveways needs to match your property and this is down to material (see our next factor), but also how it sits within the garden and exterior landscape. One aspect that can really finish off the overall look of a drive are the gates and any boundary fencing. Again opting for a style that suits the driveway and your property can turn the 'ordinary' into the extraordinary!
Materials – and, when you have considered all these option, you now have the difficult choice to make from all the materials that make for superb driveways. From stamped concrete to gravel, there is a driveway material that suits your drive and property!
Driveways that are carefully planned and expertly constructed will last a lifetime.
Contact Us
Please contact Driveways Glasgow for more information on our services. The company offers FREE estimates, consultation and advice.

LATEST BLOG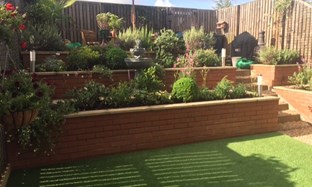 Garden walls can be a great addition to any landscaping project. …

SHOWROOM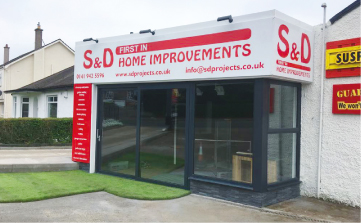 BEARSDEN SHOWROOM