Driveways Blantyre
Driveways Glasgow provide a driveway design and construction service to the Blantyre area.
How creating beautiful driveways at is not difficult… with the right know-how and company!
The driveway at your home is important and, if you are in the market for doing it up, creating a new one or expanding your current one, you need take some time to really think about what it is you want from it. With a professional company on the case too, well designed and built is not difficult.
The 4 main points to consider are:
Design
The shape and design of driveways will be dependent, to a certain extent, on the amount of space available for a driveway to be created. If the on-road parking facilities are poor and the thoroughfare busy, it may be a good idea to use as much space as possible to create turning space too.
Skill of execution
Once you have the design finalised, a large ingredient in the success of driveways standing the test of time as well as everything the weather throws at it, is the way in which it is built. Some driveways suffer from poor foundation work and this, along with inadequate drainage can lead to the driveway slipping, moving, buckling and heaving.
All too soon, the delightfully flat surface on which you parked your car will be riddle with sunken parts, cracks and so on. All too soon, it can become unusable too.
Getting the under layers of driveway construction right is important, which is why finding a reputable driveway company is an important step.
Understanding the structural needs
A professional company will understand all the structural needs of a driveway and what it needs to achieve. Drainage is something that many people do not take in to account when laying a driveway.
For example, water sitting on the top layer of material will be erosive. Materials also need to be permeable to meet current building guidelines too. Water running off a driveway into the main sewer system should no longer be the main drainage system. 
The final top layer
And when all this is done, the choice you now have to make is which top layer of material will suit your property, and offer you the right surface on which to park your car and whatever else you intend using your driveway for.
Driveways need to be functional, aesthetically pleasing and functional. How will you design yours?
Contact Us
Please contact Driveways Glasgow for more information on our services. The company offers FREE estimates, consultation and advice.

LATEST BLOG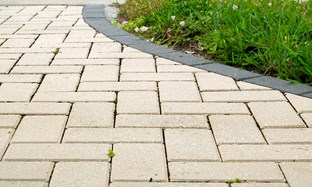 Your driveway creates that first impression for anyone visiting y…

SHOWROOM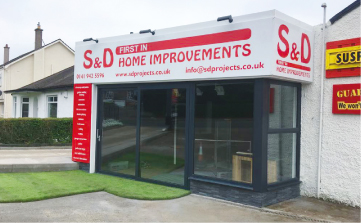 BEARSDEN SHOWROOM