Driveways Lesmahagow
Driveways Glasgow provide a driveway design and construction service to the Lesmahagow area.
Accessorising driveways at your property
The driveway is not necessarily something you would think of as being accessorised around your property. But, viewing the drive as part of your landscape and garden is an effective way of making it more usable and functional – and visually appealing.
How to accessorise your drive
There are many ways you can jazz up the look of your driveway such as;
Lighting – first and foremost, the addition of lighting is a great ways of revitalising driveways at Lesmahagow properties. Adding an extra layer of security and safety too, the addition of outdoor lighting is a great way of casting light and shadow on outdoor space.
Worried about increasing electricity costs? You needn't be as there are now some incredibly effective lighting packages that run off solar energy. Many people still think that solar powered lighting are the unreliable and weak lights from when solar panels first came on to the market. But, the sophistication of these panels have increased, meaning that they are now able to cast a decent splash of light on any driveway.
Planting – the driveway does not have to be a sea of featureless tarmac, concrete or flag stones. More homeowners are realising that planting is a great way of breaking up the monotony of a drive. Planting can be around the edges, in corners or, as many driveways in Lesmahagow now have, as a strip down the centre of the drive on and off area.
Hardy, alpine type plants work well on driveways, as they can tolerate and thrive in poor quality soil.
Green drive – planting forms part of the ability to create a green driveway. This means helping rainwater run off to seep through into the ground rather than swamping the storm drains.
However, this is not a case of ripping up the existing driveway and planting hardy plants. There needs to be effective drainage throughout the area, with the right choice of plants.
Gates and fencing – to really accessorise and complete the look for any driveway is the addition of fencing and gates. This adds not only much needed privacy, but security and safety too.
Driveways need not be boring or bland. They should form the perfect first impression as well as complement and fit the property. Professional built driveways will also take into account drainage too, essential if you want your drive to carry on looking great for years to come.
Contact Us
Please contact Driveways Glasgow for more information on our driveway services. The company offers FREE estimates, consultation and advice.

LATEST BLOG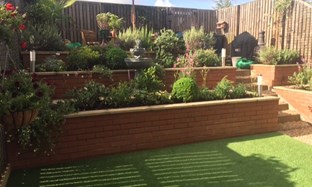 Garden walls can be a great addition to any landscaping project. …

SHOWROOM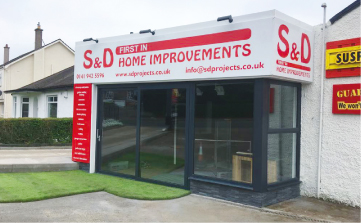 BEARSDEN SHOWROOM