Concrete Driveways Glasgow
Driveways Glasgow are secialists in the design and installation of concrete driveways.
Concrete driveways aren't a new idea in one respect but they have gained new popularity in recent years.  That's because they offer a cost-effective alternative to traditional driveway options and they are easy to maintain.
Choosing concrete for your driveway is a smart choice for a number of reasons.  It is cost-effective because it lasts much longer than other options.  For example, compared to asphalt, it will have a 50-60% longer lifespan depending on conditions.  It may have a slightly higher upfront cost than this style but it definitely pays for itself.
Then there's the look of concrete.  With concrete printing techniques and other clever applications, it is possible to make concrete look a lot like other surfaces without the cost involved.  Stamped concrete surfaces can imitate different materials while coloured concrete can fit in with the home's exterior.
As a driveway material, it is very practical for the same reasons that it works in car parks.  It can withstand constant use and heavy loads without cracking or breaking up.  If you have a heavier vehicle, a few cars or even something like a caravan that you park on your drive, concrete can handle it.
Finally, the production of concrete uses fewer materials than something like asphalt and this makes it a more eco-friendly option.  Also because it lasts so long, there's no need for frequent replacements, also helping it be a sustainable driveway option.
Contact Us
Please contact Driveways Glasgow for more information on our driveway services. The company offers FREE estimates, consultation and advice.

LATEST BLOG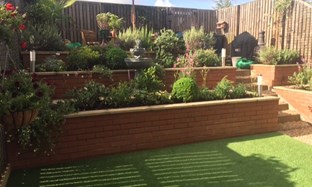 Garden walls can be a great addition to any landscaping project. …

SHOWROOM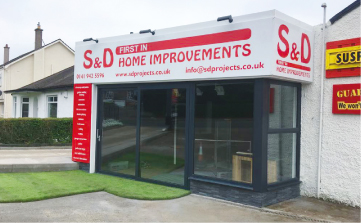 BEARSDEN SHOWROOM