Why Use Us
Driveways Glasgow
Driveway Glasgow, part of S&D Home Improvements, ia a long established and reputable firm providing an expert service in all areas of home improvement including: driveways, patios, artifical grass, and garden walls and steps.
Driveway Glasgow can develop and improve the quality, space and accessibility of your home with one of many landscaping products. 
With a showroom in Glasgow, specialist staff are also on hand Monday - Friday to offer advice and planning.
All of the work undertaken by Driveway Glasgow is Independently Guaranteed by the IWA (Independent Warranty Association) Insuring the quality of the work undertaken for up to 10 years. In addition to this, as an IWA approved home improvements provider, your deposit is also guaranteed, giving you complete confidence and peace of mind! For more information on the IWA click here to visit their website.
Driveway Glasgow combine a reliable service with cost effective products. Purchasing stock in large quantities and using the latest industrial equipment Driveway Glasgow projects are handled with attention to detail and are always competitively priced.
Click here to find out what our customers have to say about us »

» Phone for a FREE Quotation: 0141 638 3335

LATEST BLOG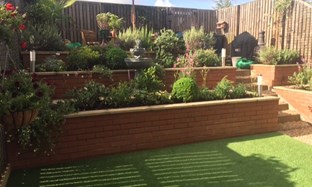 Garden walls can be a great addition to any landscaping project. …

SHOWROOM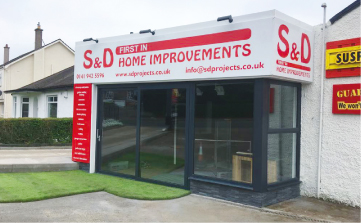 BEARSDEN SHOWROOM