Patios Wishaw
Driveways Glasgow provide a patio design and construction service to the Wishaw area.
How patios can be dressed up with these great accessory ideas!
Patios at properties are a great addition, but they can become an amazing with the addition of some well-placed and tasteful accessories. Which will you choose?
Seating and cushions
Patios in gardens are all about relaxing, socialising with family and friends and for this to happen, you need seating to sit and relax. But, don't just opt for ordinary outdoor garden furniture, ring the changes with these ideas:
Beanbags – these are a great addition, that children and adults like love to sink into. Choose bright colourful bean bags, from block coloured bean bags to those that are brightly patterned to compliment the colours of the garden
Outdoor sofas and chairs – look for outdoor furniture that simply invites you to relax; there is an increasing range of outdoor lounging furniture from which to choose and better still, there is bound to be some great items right in your price range too
Dining furniture – dining al fresco is a fabulous way of re-connecting as a family in the summer months, and of course for entertaining friends too; again, there is a great range of dining furniture that will be within your price range.
Lights
Adding lighting is a great way of illuminating the patio but also to add much needed colour; however, with one eye on safety, lighting is a great way of ensuring that people can see the edge of the patio etc.!
Lighting can be added in the patio itself but, with an addition of a pergola you can also hang lights from this too. There is a growing range of excellent solar powered lighting that can make all the difference to patios in Wishaw gardens.
Add a pergola!
This is the addition of a wooden structure that covers over and above the patio. This can be added at the time the patio is created but they can also be added afterwards too.
They can be a great way of adding an extra dimension to the patio, as well as a convenient frame for climbing plants. It also casts great shade over the patio too, something that can be needed in the height of summer.
Planting and greenery
But, patios in gardens need plants so that the hard edges are softened with planting and greenery. Colour is essential in any garden, and planting those plants that add a sea of colour to the garden is a great way of adding depth and richness too; why not take some time to find flowers that are full of scent too?
Patios are a great addition to any garden; how will you dress yours?
Contact Us
Please contact Driveways Glasgow for more information on our patio services. The company offers FREE estimates, consultation and advice.

LATEST BLOG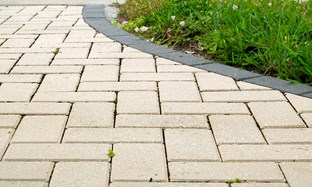 Your driveway creates that first impression for anyone visiting y…

SHOWROOM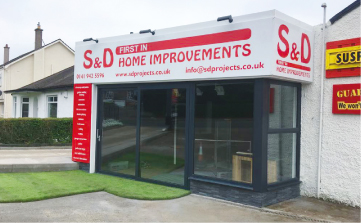 BEARSDEN SHOWROOM