Patios Uddingston
Patios at Uddingston properties – the perfect addition, guaranteed!
The winter months are the perfect time for planning, designing and creating a re-modelled garden. For many Uddingston homeowners, patios present the perfect addition to any garden but, there are many factors to consider, many questions to answer so that YOU get the perfect addition…
Should I have a patio that connects to the house… or not?
There are pros and cons to all kinds of patio designs and styles. Many people do opt for a patio that is connected to their Uddingston property and enjoy the practicalities of stepping out the door, straight on to the flat patio surface. Many homeowners find this the perfect way to entertain as it is close to the kitchen, as well as supervise children playing in the garden.
But, it has to be said, that many Uddingston homeowners also opt to have patios sited away from the property – and this can work too! Some people like the idea of following a pathway, away from the property, enjoying a view point of the garden that is slightly different. Accessorising the patio can make all the difference too…
How can I make my patio exciting?
Patios at Uddingston properties need not be boring just because they are functional, robust and versatile. In fact, you can make them quite the opposite! Here are a few things we suggest to make your patio anything but boring…
Lighting – rather than flood lighting equivalent to a football pitch, we suggest ambient lighting. Soft and gentle, this kind of lighting casts a warm glow over the patio. You can opt to have patio lighting connected to the mains power (always consult a registered and professional electrician) or, you can opt for effective solar powered lights
Fire pits – perfect for lazy evenings and nights sitting on the patio, gently chatting with friends and family, a fire pit is a great way of staying warm and casting light around the area (always supervise the fire pit when lit and extinguish when you leave it)
Pergolas – creating a structure around patios at Uddingston properties is a great way of adding shade and interest to the area; you can also hang things from the pergola such as solar powered lights, as well as wind chimes and other such accessories
Planting – there is no doubt that plants soften the edges of patios at Uddingston properties, as well as adding colour and scent
What shape of patio can I create?
Any shape you like! Some people opt for rectangle, squares or circular ones… or you can create a bespoke design and shape!
Why not see what you patios you could create at your Uddingston home with us?
Contact Us
Please contact Driveways Glasgow for more information on our patio services. The company offers FREE estimates, consultation and advice.

LATEST BLOG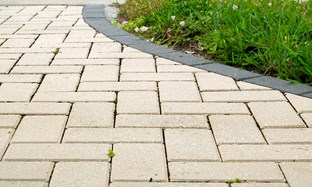 Your driveway creates that first impression for anyone visiting y…

SHOWROOM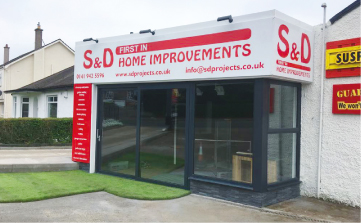 BEARSDEN SHOWROOM