Patios Thorntonhall
Perfect patios for Thorntonhall gardens!
Summer in the UK is a not as predictable as in hotter countries, nearer the equator. As we blame the squally showers on the position of the jet stream, we may still look forlornly out of the window and think how lovely it would be to have a patio… somewhere to sit, without sinking in mud, just enjoying the delicate scent of the flowers on the breeze… somewhere to entertain friends or even, just sit and relax once the kids have gone to bed…
Well, you can. Perfect patios for Thorntonhall gardens are not a difficult or prolonged renovation or home improvement project; with a professional firm, you can have a patio designed, created and installed in no time.
WHERE to put it?
However, you will need to think carefully about where at your Thorntonhall garden you will place your patio. At one time, they were traditional connected to the property, with you gaining access from stepping out of patio or French doors. But now, it is possible to site the patio anywhere in the garden, from full sun to a shaded area – the choice really is yours!
Take note of you micro-climate
Every garden has a micro-climate – the shady spot, to the full sun throughout the day spot; full sun is great, but will it mean the patio will get used? Sometimes it is simply too hot to sit and enjoy. The beauty of patios at Thorntonhall gardens, however, is that you can make it into the patio you want or need it to be.
Add a pergola
A patio is no longer a grey, dull rectangle but can be accessorised and beautified in a number of ways, with one top tip being to add a pergola. A wooden structure that is fixed over the patio, you can growing any number of climbing plants up the posts and across the roof; their scent will gently waft past in an evening, as well as providing some much needed shade during the day.
Garden lights and candles can also be used to light and accessorise the area, and with more and more people realising the advantages of using the garden of an evening, this is great way of extending the hours you can use the patio.
All you need to do now is decide on the material to use… and there are many to choose from, meaning there is something that fits all price ranges, from easily poured concrete to pricier options, such as brick or paving slabs.
Technology and manufacturing processes have changed in so many different ways in recent years, meaning there are more options than ever. Patios for Thorntonhall can be such a valuable space – what will yours look like?
Contact Us
Please contact Driveways Glasgow for more information on our patio services. The company offers FREE estimates, consultation and advice.

LATEST BLOG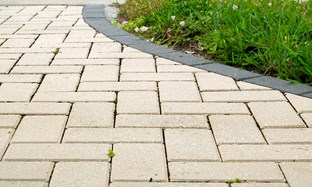 Your driveway creates that first impression for anyone visiting y…

SHOWROOM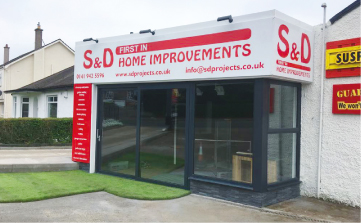 BEARSDEN SHOWROOM