Patios Strathaven
Patios – once you have one, you will wonder why you never had one before!
It is hard to imagine, as the rain pounds on the window and we spend our time indoors keeping warm over the winter months next to the open fire, the taking on of garden project but, now is the time to be considering the addition of a patio area to your garden.
Patios offer Strathaven customers so many opportunities to use their garden in some many different ways, from entertaining with BBQs to having somewhere peaceful and private to relax, enjoying the summer and your garden.
But, whilst some may take it on as a DIY project, not all people are confident in dealing with the structural and foundation needs of such work and so, hiring a contractor to do it for you is a logical step. But how do you get the best patio contractor, local to Strathaven?
By asking these questions!
Building firms are great but what kind of work are they experienced in developing and completing? You want a firm that has knowledge not just of the structure but in design, as well as the landscaping of the surrounding garden area too.
Warranties or guarantees?
A big project, like large patios across Strathaven gardens could be costing you, the homeowner, a lot of money. You may want to ask about any guarantee of workmanship regarding your patio.
When can you start… and when will you complete?
Make sure the contractor knows that you want a start and an end date when the whole project needs to be finished. And make sure you pay accordingly; in other words, do not pay the full bill until the patio has been completed to specifications and standard.
Make sure you really get the right idea about price! Patios in Strathaven should not be expensive unless they are gigantic in size and proportion, as well as other factors such as the addition of electricity, pergola, planting etc. Make sure you understand what you are paying for;
An estimate is a moveable feast; in other words, the contractor may say "I can do it all for about…" but a quotation can be fixed, so check which one it is although if there are a whole array of unforeseen problems it is only fair for the contractor to re-negotiate – so be reasonable!
Some contractors have helped many Strathaven customers design their patios and so if you feel you need advice on this aspect of your project, ask the contractor. Some will but some don't.
And finally, ask them how they are intend constructing your patio and check that they talk about foundations, stability and strength. Patios in Strathaven that are not laid correctly will not survive the seasons, rendering it unusable in a short space of time, meaning wasted money and effort.
Once built, all you need to do is enjoy it… let's hope the weather is kind!
Contact Us
Please contact Driveways Glasgow for more information on our patio services. The company offers FREE estimates, consultation and advice.

LATEST BLOG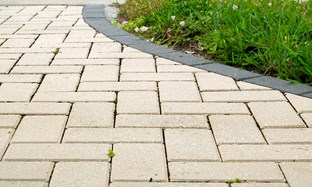 Your driveway creates that first impression for anyone visiting y…

SHOWROOM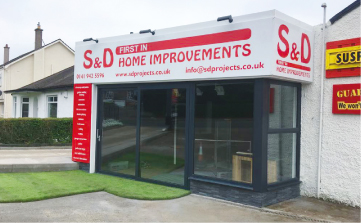 BEARSDEN SHOWROOM