Patios Shawlands
The benefits of a well-designed patio at your Shawlands property
Take a look at your garden; probably springing back into life with the creeping warmth of spring you may now be once again, looking forward to enjoying fresh air and outdoor space.
But with the wet winter we have just had, will your garden be fit for use? Will you be sitting on a lawn or on a mud patch? Is it time you considered a patio for your Shawlands property?
The benefits
There are many reasons why investing in a well-designed and well-constructed patio at your Shawlands pad is a good idea…
Let the outside in!
Winter is a time when we wrap up ourselves and our home. We do everything we can to keep the heat in, and the cold blast of air out. Spring is the time when we start to warm up and slowly, tentatively we allow the warmer air in; summer is the season we throw open our doors and windows and let the house breathe! Having a patio at your Shawlands property, connected to your house, will allow you to effectively have a hard floor, letting you have the backdoor or patio doors fully open, stepping onto firm ground instead of squishy grass.
It's like an outdoor room!
Some people choose to have their patio exposed to the elements, enjoying the delights of the weather all year round. It is a great place to watch the sun ride and the sun set, but if you fancy a little more privacy, you can add a pergola at a later stage, planting some climbers at the base of posts and within no time, you will have a fragrant canopy for your patio.
A long term 'construction', offering years of enjoyment but…
… in our experience, those patios that last the longest, looking their best for a long time too, are those that are design, built and finished by professional companies. Many customers looking to create patios for their Shawland properties throw themselves wholeheartedly into a complicated project, thinking it will take a weekend or two and be a cheaper way of completing it.
If you have the skills it might not be an issue but if you are a novice when it comes to patio design and building, it might be better left to the professionals. Consider the following aspects, all of which make great patios for Shawlands properties and gardens:
Is it big enough or is it an annoying metre or two too small to accommodate the outdoor furniture?
Is the finish professional looking?
Does it need regular maintenance, like painting or staining?
Is the foundation correct? Concrete patios built on incorrect foundation will mean two things: cracking and movement hence the delightful looking patio this year, will mean it will look old and tired next year.
Patios can add an extra dimension to your outdoor living space, as well as adding visual appeal to potential buyer of your Shawlands property.
How would you design your patio? What do you need your patio to do?
Contact Us
Please contact Driveways Glasgow for more information on our patio services. The company offers FREE estimates, consultation and advice.

LATEST BLOG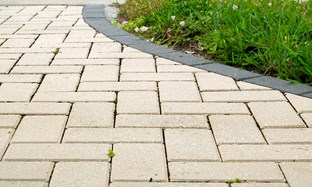 Your driveway creates that first impression for anyone visiting y…

SHOWROOM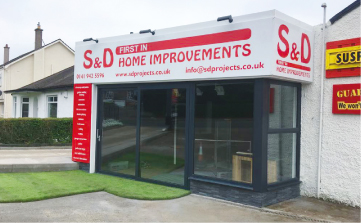 BEARSDEN SHOWROOM