Patios Paisley
Looking to make more of your garden and outside space…?
All too often, when the sunshine does finally arrive and we have out summer, we realise too late the shortcomings to our garden and outdoor space that surrounds our Rutherglen homes. We moan about the mud in winter and then the drab space it appears to be in summer.
Having a patio laid is a great way to not only liven up your garden but also create a useable, functional area that all the family can enjoy. If you enjoy hosting parties and generally socialising, a well-laid and thought-out patio can provide the base for great entertainment. It will also be a great place to sit and relax, as well as place for the children to play.
But this will only be possible if the patio if designed well, takes into account what you want to do with it, what is it made from and whether the foundation is sturdy and effective enough for the patio to 'sit' on.
But, don't think of your patio as a blank, drag square – with the many different materials available to use to construct your patio, the various designs and the different ways to accessorise it, your patio will be an amazing, welcoming outdoor space.
Dress up your patio with the following ideas;
Use nature to accessorise with the use of planters and hanging baskets. Plants and shrubby will add not only a natural border if that is what you are wanting to create but also add colour, texture and visual appeal to your patio. Using plant pots will also mean that they can be moved depending as the use of the patio changes as well as creating a different look the following summer.
Upcycle old pieces of furniture and smaller items as they add gentle visual warmth to an area. Some Rutherglen customers opt for the minimalist look, with modern furniture whilst others prefer to mix old and new.
Create a comfortable space that suits you, your family and your guests. Your patio is an area of your garden that you want to be attractive and welcoming, somewhere that you will want to sit and relax. Creating the perfect patio space varies from person to person but a growing trend is to add water to the patio. This again depends on your budget and likes or dislikes; some customers add a portable, non-fixed fountain whilst other incorporate ponds or more permanent water feature in or around the patio.
If you have the space, have you thought about more than one patio? Some Rutherglen properties are gifted with a larger garden, therefore two patio areas could be created, with the use of interconnecting corridors.
And, finally, don't forget to think about your feet! Sounds odd but frequently in the summer we throw off our shoes but if the floor or base of the patio is uncomfortable then we won't be as comfortable. There is now a growing range of outdoor rugs and flooring that will add both decadence and comfort to your patio.
These are just a few design and accessorising ideas for your patio. Driveways Glasgow is one of the leading driveway and patio installers in Scotland; the patio is the just the start! Adding your own personal touches will create the perfect patio for you.
Contact Us
Please contact Driveways Glasgow for more information on our patio services. The company offers FREE estimates, consultation and advice.

LATEST BLOG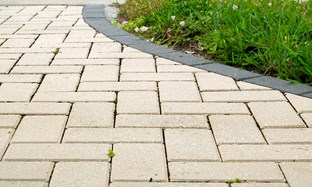 Your driveway creates that first impression for anyone visiting y…

SHOWROOM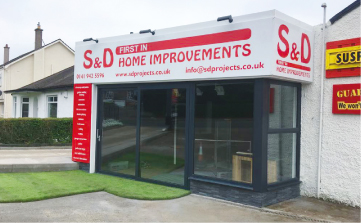 BEARSDEN SHOWROOM