Patios Neilston
Driveways Glasow provides a full patio supply and installation service to the Neilston area.
Designing patios for gardens – how to do it!
Your garden is an extension of the living space in your home. Bringing the two together is important, making your home feel bigger.
There are all kinds of things that you can do that can bring the indoors and outdoors together and one simple, yet effective ways of expanding your outdoor living space is to add a patio. But designing and creating patios for Neilston properties takes time and know-how.
What is a patio?
A patio is a Spanish outdoor space, similar to what we would see as a courtyard. Enclosed with walls and on ground level, a patio is the place to entertain, socialise and play.
But, the modern-day patio is not a million miles away from the Spanish version that you can still see across the country.
Why have one?
They are a versatile pace that add a functional platform to any garden. They fit in the smallest or the biggest of outdoor spaces, they are robust and they are welcomed as being a great addition to any home.
However, when it comes to designing patios, there are a few factors that need to be borne in mind.
Factors to consider:
Patios do not need to be rectangle or square in shape – they can be any shape you desire! In most cases, patios are created either from concrete, or from patio slabs. It is possible to cut patio slabs so that they do create different shapes but, if you are looking at creating a random shape, then the malleability of pouring concrete will suit the design better.
In some ways, it is possible to go overboard with a patio size. If you have a small garden, creating a courtyard area may be appealing but this is not a patio, in a technical sense.
Patios are built to provide a solid platform, at ground level, on which the children can play, adults can socialise and entertain, as well as being a space perfect for relaxing.
That said, you do want a space that is big enough to be able to contain all these activities.
And just because the patios are functional, does not mean that they have to be bland or boring. You can accessorise the patio to your hearts content (and your budget!) with lighting, fire pit and more
How will your patio look? What will you include?
Contact Us
Please contact Driveways Glasgow for more information on our patio services. The company offers FREE estimates, consultation and advice.

LATEST BLOG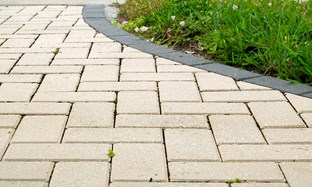 Your driveway creates that first impression for anyone visiting y…

SHOWROOM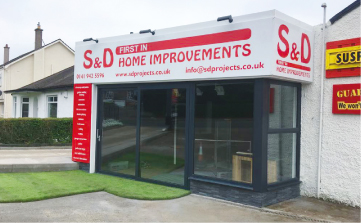 BEARSDEN SHOWROOM