Patios Milngavie
Driveways Glasgow provide a patio design and construction service to the Milngavie area of East Dunbartonshire.
Are there benefits to adding a patio to your Milngavie home?
Many people are unsure about adding a patio to their garden, still believing wrongly that it will sit, greyish and lumpish in the corner of the garden. Design and use of materials have moved on that for those Milngavie property owners still debating the decision of whether patios have benefits or not need to take a quick peek at our 'great benefits of adding a patio to your garden and home'…
Patios at Milngavie properties are the perfect place to relax
There is no doubt that at the day's end, when the business of the day is done, a patio is the perfect place to relax. Imagine having a place under cover, perhaps even some ambient solar lighting twinkling away, for you to sit and relax, nibbling on snacks and enjoying a glass of wine or two; even in winter, the use of a seating area outside can being about a certain freshness.
An entertaining area
BBQs are a favourite British pastime but, unfortunately the great Scottish weather might not always be on our side. More and more Milngavie customers who choose to invest in a bespoke patio for their garden, opt for patios that are covered and accessorised. As an entertaining space, they are versatile – from social, adult gatherings to children's parties, patios are perfect additions to any home.
Accessorise it and the benefits can be enormous!
Like we said at the start, patios are not grey, slabs on rectangular concrete in Milngavie garden anymore; they can be made from concrete as in the past, or from decking or any other material; they can have gazebo type structures added; they can have roofing added too and, they can be accessorised with lighting – either electric, solar or a mix of both. The choice of outside furniture is growing too, and with personal addition like small foundations, patios can truly be spaces that can be personalised and accessorised to your own desires.
It could add value…
However, if you looking for a vast return on your investment, it is probably best to convert the loft; the real value added to your property is that your garden will take on an additional visual appeal to those other properties in the area on the market at a similar price to yours. When ti comes to making a choice between two similar properties, the little details count and so, if you intend on selling your property sometime soon, you could far worse than adding a patio to your garden.
Need advice on how to create perfect patios for Milngavie gardens and properties? Look no further – call Driveways Glasgow, your local patio expert!
Contact Us
Please contact Driveways Glasgow for more information on our patio services. The company offers FREE estimates, consultation and advice.

LATEST BLOG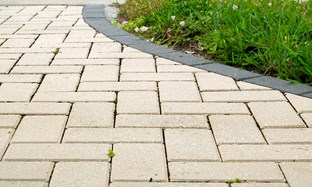 Your driveway creates that first impression for anyone visiting y…

SHOWROOM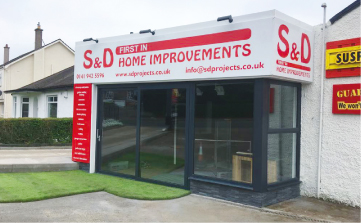 BEARSDEN SHOWROOM