Patios Lanark
Driveways Glasow provides a full patio supply and installation service to the Lanark area.
How to design brilliant patios for homes
The patio is an understated part of many a garden but, in recent years with the resurgence of landscaped gardens, more and more people are opting for patios at their homes.
But, times have changed. The patio is no longer the bland, concrete rectangle that joins on to the property by the back door. It has been revolutionised to become the place where the children can play, people can entertain or you can simply lie back and relax.
But, design the patio is important so that you get the best possible use from it. What factors do you need to consider?
Use
The first important question is 'what are you going to use the patio for?' Everyone has different uses and needs of their garden. Some people like a busy garden, enjoying gardening and spending hours pottering amongst the flowers and shrubs. Other people like a minimalist garden and when it comes to designing your patio, is it no different.
Knowing how you will use your patio is the first step in designing the right one for you and your family. Is it a place where you will entertain, or is it predominantly for the kids to play? How will you accessorise it?
Size
Creating patios at homes that are too big defeat the purpose; you are left with a vast expanse of patio and nothing to do with it. And yet, creating one that is too small means that it is not usable in the way you want and need it to be.
Think carefully, and try not to swamp your garden in patio but, if a portion of your garden is unusable in its current state, patios could help deal with this issue.
Shape
Patio is a Spanish word describing a walled courtyard but the modern take on them tends to be without the walls, but a platform at ground level.
The good news is, is that patios at Lanark homes no longer have to be rectangle. You really can have it any shape you like!
Position
Patios at many homes were added as a firm platform that the homeowner stepped on to as they left their back door. The patio would run along the length of the house and that really was all that it did. But, the patio can be so much more.
Do you have a shady spot in the garden, perfect for lazy summer afternoons? If so, why not place your patio there?
There are many more factors to consider so why not give us a call and talk through how you would like your patio designed?
Contact Us
Please contact Driveways Glasgow for more information on our patio services. The company offers FREE estimates, consultation and advice.

LATEST BLOG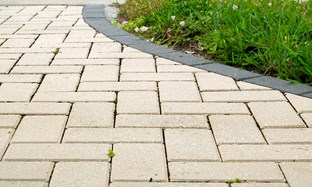 Your driveway creates that first impression for anyone visiting y…

SHOWROOM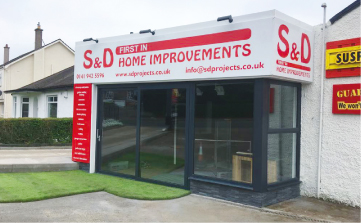 BEARSDEN SHOWROOM