Patios Kilmarnock
Driveways Glasgow provide a patio design and construction service to the Kilmarnock area.
What do patios add to gardens…?
Have you ever looked out over your garden and wished it was different? Usable and welcoming…? Full of plants, colour and an area to sit, and enjoy the vista…
This can be possible and patios at gardens have proved this can be the case. But, as with all improvements at home, you need to be doubly sure that the patio you are creating will not only last the test of time but also be used – and this means taking some time to think about the design of the space and what will suit you…
What do you intend using the patio for?
This may seem an obvious question and one that has an obvious answer, but many customers will use their patios for different things.
For example;
Do you entertain and socialise with friends and family? Would your patio make a welcome base for summer time entertaining?
Are you thinking it will be a nice place to relax, perhaps reclining on a deck chair, reading a book, soaking up the summer sun and heat?
Or, are you wanting to use it as part of the garden where the children can play safely…?
There are many other ways in which people use their patio and how you intend using it will affect the size and proportion of the patio.
Too big or too small?
What you intend using your patio for will essentially affect the size. Many people opt for a patio that actually turns out to be too small, but it can also be an issue when the patio becomes too big.
You will need to bear in mind the proportion of the patio in relation to the rest of the garden; patios at properties that are too big and engulf the garden in flags stones or concrete will effectively make it into a back yard.
However, this can also look delightful and actually takes the patio back to its Spanish roots; patio is a Spanish word for courtyard, enclosed by walls. This effectively becomes a sun trap, something that many customers aim for when it comes to creating the perfect outdoor retreat for them.
Create it yourself?
Many people opt to create patios at their home as a DIY project. It is important to understand that the foundations of the patio need to be correct in order that the patio doesn't move, slip or slide, something that can happen!
However, professional patios created by a professional company can really add a fantastic platform to any outdoor space – why not let us create one for you?
Contact Us
Please contact Driveways Glasgow for more information on our patio services. The company offers FREE estimates, consultation and advice.

LATEST BLOG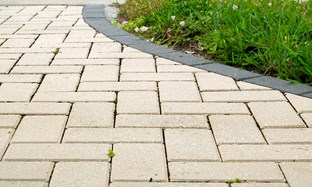 Your driveway creates that first impression for anyone visiting y…

SHOWROOM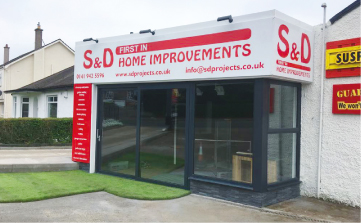 BEARSDEN SHOWROOM