Patios Giffnock
Driveways Glasgow provide a patio design and construction service to the Giffnock area of East Renfrewshire.
Patios make a great addition to any garden
To find out how, read on...
Patios are brilliant, useful and versatile additions to all gardens. They can be places where you sit and relax, watching the children play but can soon become the base for a social gathering at a BBQ. With accessories and structural additions, your patio can also be used during the winter months.
Start enjoying your garden again - invest in a patio! But, with so many patio materials to choose from, just where do you start?
Concrete
Before you think it will look like a grey slab in the garden, think again! Concrete technology has developed so much in recent years that there is now a range of colours to choose from but, not only that you can now add patterns to concrete patios.
It is also now possible to stamp a pattern onto a concrete base, using a colour agent. But, this is not as robust as coloured concrete so in heavy traffic areas, you may find that the colour wears away quickly. However, it can provide an interesting and unusual finish to your patio.
Stone
Many customers opt for natural looking patios. There is so many varieties of stone to choose from and to get the 'right' one for you, take a look at your surrounding landscape – are you looking to contrast your patio material with your home and garden, or are you thinking of blending the area into your garden.
Natural stone or flagstones are the perfect option for you BUT, there is a slight downside – it takes time to lay patios made from stone, simply because the stone pieces vary in thickness. Laying the patio will take longer but the finish article will be stunning.
Brick
Those amongst you looking for a rustic finish to patios can opt for brick.  Creating a delightful finish and look at any property, there are issues you need to consider with this material – uncoated or unsealed brick is porous and so any moisture that soaks into it will eventually cause it to crack. Likewise, moss can take hold making your patio rather slippery underfoot. If you can and will maintain it, brick patios can be a great addition to any garden.
Paving stones, flags or pavers
Using paving flags or stones no longer mean patios need to look like a high street pavement (without the worn in chewing gum). They come in an ever-growing range of shapes, sizes and colours and so you can create a unique, patterned patio to be proud of.
Would your Glasgow garden benefit from an addition of a patio? Why not call Driveways Glasgow to find out their latest offers and deal on patios?
Contact Us
Please contact Driveways Glasgow for more information on our patio services. The company offers FREE estimates, consultation and advice.

LATEST BLOG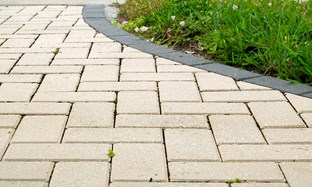 Your driveway creates that first impression for anyone visiting y…

SHOWROOM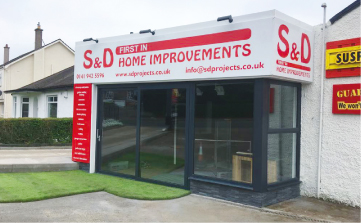 BEARSDEN SHOWROOM