Patios Eaglesham
Expand your Living Space into the Great Outdoors!
We all desire more living space. Even with rooms and nooks and crannies within the home, we sometimes just wish for an extra little bit of space. This space is not necessarily for anything in particular; we are not talking a home gym or a sound proofed studio; we are talking somewhere to sit, relax, read a book, socialise with friends or take some time to ourselves.
We have the solution – patios at Eaglesham properties could be the most cost-effective solution that you need!
In fact, it seems that more and more homeowners are thinking and looking to the opportunities the garden can offer them in increasing their living space and patios are so versatile, that once you have one, you will wonder how you ever managed without it!
The basic structure can be any shape and made from any material – we have built many different Eaglesham patios made from paving, brick or concrete, as well as some amazing decking from wood. The variety and choice of material is increasing but you don't have to stick to just one material; you can mix and match too!
Patios do not have be rectangular and boring – not only can they be any shape but with imagination, clever design and brilliant building, your patio can have more than one level
Accessorise it! – dress up patios with lighting (solar or electric) as well as some well-chosen garden furniture (we not talking just stripy deck chairs any more) and some Eaglesham customers have also added a pergola, enclosing the space for a little privacy
Plant it! – choosing lightly fragrances and colourful plants around the edging of the patio can create a heavenly, relaxing scent during the day and with the additional night-scented stocks for example, the evening summer air can also be delightfully filled with a sweet aroma as you sip wine, chat to friends or just simply lounge around
Sounds fabulous, doesn't it?
As you read this, possibly in the depths of winter, the thought of sitting enjoying a landscaped garden on a summer's evening, feels light years away! We understand but winter is the optimum time to design and plan potential new patios across Eaglesham gardens.
As the trees and some shrubs are bear of trees, you can truly appreciate the size of your garden, as well as where you would want your patio building, the shape and size you would want it to be.
Why not discuss your patio ideas with Driveways Glasgow?
Contact Us
Please contact Driveways Glasgow for more information on our patio services. The company offers FREE estimates, consultation and advice.

LATEST BLOG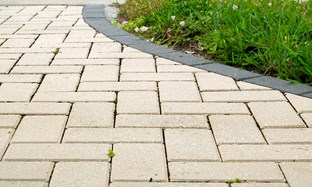 Your driveway creates that first impression for anyone visiting y…

SHOWROOM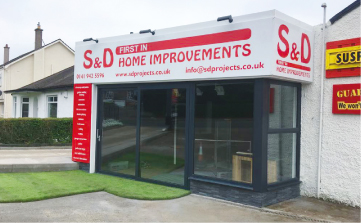 BEARSDEN SHOWROOM