Patios Coatbridge
Driveways Glasgow provide a patio design and construction service to the Coatbridge area.
Patios – enjoy the sunshine and the space!
Accessorising your patio can add so much more visual appeal and value to having it and here's how…
Heat
We often assume that patios are for use at properties in the summer time and, it is true to say that, in the main, patios are more useful and used in the warmer months of spring and summer.
However, there are ways of making your patio useable all year round; think about what pushes your guest inside when you have invited them round for a BBQ or party. The answer is the cold, as well as darkness in some cases but, adding heat to patios at properties make them far more versatile outdoor spaces.
Before you throw your hands up in mock horror at using gas-fuelled patio heaters, this is not what we are thinking. We all need to look after the environment and adding gas filled patio heater is sheer folly, as well as expensive; what we are suggesting is the addition of a fire pit.
Fire pits are becoming the favoured forms of heat; the flickering flames are hypnotic, and there is something delightfully romantic and gentle about sitting around an open fire. They are increasing so much in popularity that there are many examples online and in glossy magazines that feature these fire pits (*there are, of course, safety considerations regarding fire pits; open flames and children, along with other vulnerable family members, do not mix and precautions should be taken).
Light
As well as shivering with cold, the other factor that will drive your guests indoors is the dark; after all, who wants to sit in the dark and the cold? The addition of fire pit at patios throughout will add a certain amount of light but, some people also like the idea of gentle, ambient lighting… but not the electricity bill that goes with it.
The good news is that as well as mains electricity, sophisticated solar powered lighting 'systems' for patios  can be used.
If you are thinking of lighting that barely casts a shadow that last only half an hour or so but takes a full 12 hours of daylight to charge, then you have clearly not seen the more modern versions of solar powered lighting.
The modern day version of solar lights can now cast a luminous glow that rivals lights powered by mains electricity and, should you forget to switch them off, they don't add pounds to the energy bill.
Imagine having your patio designed and created just for you… imagine sitting, relaxing and enjoying the setting sun with family and friends, without shivering with cold… imagine enjoying their company, surrounded by gentle lighting and the night sky… how will design your patio?
Contact Us
Please contact Driveways Glasgow for more information on our patio services. The company offers FREE estimates, consultation and advice.

LATEST BLOG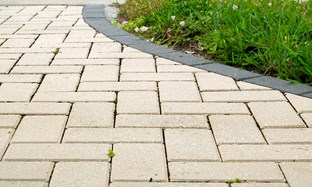 Your driveway creates that first impression for anyone visiting y…

SHOWROOM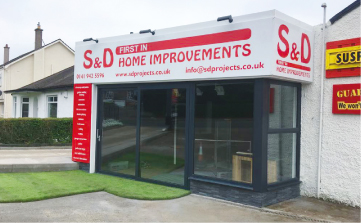 BEARSDEN SHOWROOM