Patios Clarkston
Driveways Glasow provides a full patio supply and installation service to the Clarkston area.
Would you like to use your garden more?
There is a solution in the form of a well-designed patio, surrounded by beautiful landscaping. There are so many options when it comes to designing and finishing you patio that it is easy to get carried away with the romance of it all.
And so, before you plunge head on in, take a few moments to consider the factors you need to take into account to get the best patio for your property.
What do you plan on doing with it?
If you want a private space, to sit and enjoy the fine weather and the beauty of your garden, then you will crave a certain level of privacy. You might want it situated in a shady corner of the garden, away from the house or you may want one creating right by you back door. If you intend socialising and partying in and around the patio, then having closer to your property might the way forward.
Top Tip – spend some time watching how people move and flow around your garden. This way you can see what changes you need to make to encourage people to move along a different path.
How big?
Patios in many gardens across the country, tend to be on the small side for the purpose they get used for. If you want to party and BBQ, you will need space that is bigger than a postage stamp... But, you don't want it too big so that it imposes on the garden.
What about the shape?
Are you thinking patios need to be grey, rectangles of concrete? Thought so... you can have a mix of shapes, oval or circular. In fact, the choice is yours, simply draw a few plans of paper and we can show you examples of patios we have completed in the past.
What about accessories?
Many people opt for patios without any additional accessories but what about...?
Pergola – building a wooden frame over and above your patio, or over part of it, can make useful climbing frames for some lovely scented plants. Imagine being sat, on a cool summer's evening, with the delightful aroma of sweet peas or 'evening scented' clematis wafting past.
Lighting – lights can extend the time available to you on a daily basis to use the patio, brilliant if you intend socialising on the patio or would just like to dine out there. Neither does lighting have to be the luminosity of a landing strip; the range of outdoor lighting has developed considerably and don't forget about solar lighting. If you also added a frame to the patio, then it would make a great space to hang lighting from.
Planting – landscaping around the patio is important too; it will soften the edges and add a delightful finish to the area. Scented plants are also a great way of adding depth to your patio, especially if planted along the path you take to reach the patio; brushing against lavender releases a subtle scent.
Choosing your material can also be a difficult but if you are serious about a patio in your property why not call Driveways Glasgow and get the right advice?
Contact Us
Please contact Driveways Glasgow for more information on our patio services. The company offers FREE estimates, consultation and advice.

LATEST BLOG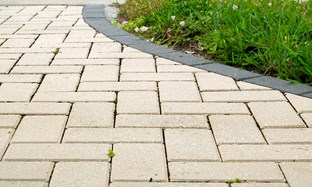 Your driveway creates that first impression for anyone visiting y…

SHOWROOM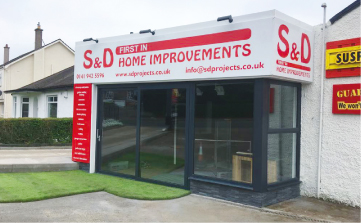 BEARSDEN SHOWROOM