Patios Carluke
Driveways Glasgow provide a patio design and construction service to the Carluke area.
How to accessorise patios at Carluke homes
Patios are a great space but, they don't have to be boring, bland and flat – they can be three-dimensional, with some amazing additions. Take a look at our five top ideas for accessorising your patio:
Shape – before you dig the ground, take a moment to consider the shape of your patio. Shapes can be great but, if space is at a premium, opting for a kidney or oval shape might actually make the space too small for what you want it to do. But, bear in mind that patios at Carluke homes do not need to be square or rectangle, they can be any shape you want. Have you considered an oval shape?
Pergola – adding height to a patio is an instant hit, simply because it lifts the eye. It is also a great way of adding much needed shade too. You can add a pergola and leave it at that or, you can train climbing plants up on to it to add shade and fragrance.
Levels – patios, by tradition, are flat and one level but, you no longer have to be constrained by tradition. You can add levels to your patio to add interest, as well as functionality. Don't forget that materials can make a real difference here too and many patios are made from porous concrete that also makes them environmentally friendly too. Many materials have also developed in recent years, as manufacturing techniques have improved and developed too – concrete, for example, no longer has to be grey or plain.
Lighting – patios at Carluke properties are meant to be used but, once the sun has gone down, there is not much point sitting in the dark. Lighting is a great way of being able to extend the time that you have to use the patio. But, if you think this means having expensive electrical works completed, think again. Solar lighting is now much improved for patios at Carluke properties.
Heat – and finally, the greatest issue with not using the patio tends to relate to the cold. Imagine using the patio in winter, with lighting and heat? Patios at Carluke properties are meant to be used and enjoyed; being able to do this all year round is simply brilliant.
Patios are delightful, functional additions to any Carluke garden. With a few tweaks here and there, you can create a space that you can use in the heat of summer, and in the cool of autumn and spring. How will you use your patio?
Contact Us
Please contact Driveways Glasgow for more information on our patio services. The company offers FREE estimates, consultation and advice.

LATEST BLOG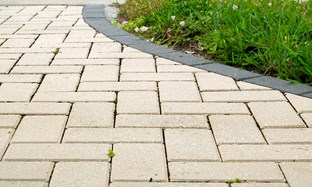 Your driveway creates that first impression for anyone visiting y…

SHOWROOM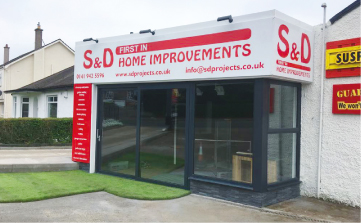 BEARSDEN SHOWROOM