Patios Bothwell
Driveways Glasgow provide a patio design and construction service to the Bothwell area of South Lanarkshire.
Patios at Bothwell properties – worth their weight in gold (all year round!)
You may not think of patios at Bothwell properties as being an area you can use year round, but with carefully planning and design, sympathetic construction and accurate accessorising, your patio can be a space that us used and enjoyed, even in the winter months…
What do you want it for?
However, this may not be something that drives you choice of patio and so, if you want a space to use in the warmer months of spring and summer, then this will invariable inform the style and design.
Many people opt for simplicity itself; this means literally laying a platform on which, during the warmer months you can scatter chairs and cushions… and relax!
But, with some accessorising and a slightly more complex design, you could be enjoying winter out there too!
Structure
Heat and light will be two components a winter patio will need but, if you also look at the overall structure of the patio, this will also contribute to how well you can use it in the cooler months.
A small roof or pergola structure can mean that warmth, from a patio heater for example, can be more effectively retained in the area. Or, if you prefer a more environmentally acceptable solution, a well-placed fire pit can add light and masses of heat to a space. However, fire pits need a high level of supervision when children are present.
Lighting
Lighting does not have to be expensive and neither do they have involve expensive connections to the mains supply. The sophistication of solar lights has come on leaps and bounds since they first appeared!
Weak light that only last a 20 minutes or less, certainly during winter, has meant that some people do not consider solar lighting a viable contender however, you really do need to look again. The sophistication of the solar panel and how effectively it collects energy, even in dull days, has increased and so, lighting is now bright – and in various colours too. From hanging curtain lights, to small lights in the decking or patio itself, patios at Bothwell homes can be warm and light-tastic!
Accessorise
Still think you will be too cold? Then don't be afraid to look at cushions and blankets!
Several high-end magazines are encouraging people to take a fresh look at using both cushions and warm blankets outside, on the patio. What could be better than sitting round a fire pit, watching the flames dance, chatting with friends and enjoying the night sky?
Patios at Bothwell homes can be so much more than a rectangular piece of concrete… why not really dress it up?
Contact Us
Please contact Driveways Glasgow for more information on our patio services. The company offers FREE estimates, consultation and advice.

LATEST BLOG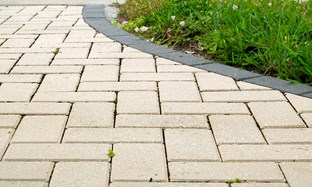 Your driveway creates that first impression for anyone visiting y…

SHOWROOM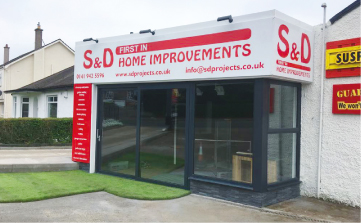 BEARSDEN SHOWROOM