Patios Blantyre
How to design amazing patios for Blantyre gardens
Your garden is the outdoor space that everyone in the family should be able to enjoy, from the children having somewhere safe to play, to you having space to relax. In this sense, the addition of patios to Blantyre gardens can be much-needed but, what four factor affect how the patio looks and performs?
Every patio should be visually appealing but, many people still think of patios as either flagged areas or a rectangle of grey concrete. Side-lined in a corner of the garden or attached to a property, patios have not always enjoyed the best of reputations.
Spanish in origin, patios take their pedigree from walled, courtyard areas that were sun traps. Here, all of life would play out and with your patio, this could be the case too.
But, to have a patio that is visually appealing takes time and an effective design that suits your property, as well as how you will use it.
In the main, patios tend to be ground level structure with no variation in levels. This again, is from its Spanish courtyard origins but, there is nothing in the rule book that says you cannot include variations in levels, as well as materials if you so desire.
In fact, with such a structure forming a more or less permanent feature in gardens, patios at Blantyre properties can be exactly what you want them to be! Why not include some sweeping steps to other layer, and include plants or a water feature at its centre?
However, there is something about patios that can take on a look all of their own but, unless this is the desired appeal you want from a patio, it may not be to your taste.
In some instances, for example, the hard lines and minimalistic appeal of a concrete patio may be what you need and want but, for some customers, what they want is something softer; planting is a great way to soften those sharp edges. It is also a great way of improving drainage around the site, as well as adding colour and scent.
You may still feel that patios at Blantyre properties can look flat and one dimensional. Don't forget you can add structure and height to the patio with a pergola type build. Usually made from wood – or you purchase metal frames too – these structure can be used to provide valuable shade, as well as a frame on which climbing plants can be trained to grow over.
Patios at Blantyre properties are the perfect addition in some many ways; how will yours look?
Contact Us
Please contact Driveways Glasgow for more information on our patio services. The company offers FREE estimates, consultation and advice.

LATEST BLOG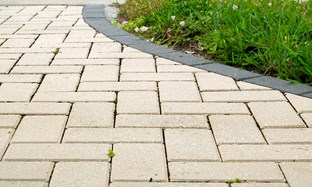 Your driveway creates that first impression for anyone visiting y…

SHOWROOM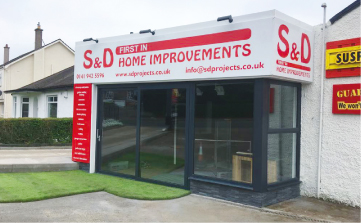 BEARSDEN SHOWROOM