Patios Bellshill
The three factors to bear in mind when creating patios at Bellshill gardens
When it comes to design, there are many different features and factors that the rule book says must or should be included. In some ways, these rules are 'correct' but, when it comes to something as personal and versatile as a patio, deciding what you want is the best way forward
But, what factors do you need to bear in mind to get the best patio?
Scale ~ proportion ~ size
When it comes to size, there is a whole lot that needs to be taken in to account. People preferences will vary but, in the main, patios at Bellshill property appear to 'fit' the garden better when they are in scale and proportion to their surroundings.
That said, it may be that the garden is eminently more functional with a larger patio, complete with pergola and trailing plants but for other gardens, a smaller feature in the sunnier part of the garden may be the answer.
The key question to answer: what will you use the patio for? Entertaining space needs to be larger than a space to relax, enjoying the sun.
Design
Patios at Bellshill properties need not be square or rectangular. They can be all kinds of shapes from recognised circles or half circle additions to your garden or, they can be any shape you like.
In fact, the shape of the patio is what can really make it stand out as a feature. Why not take a look at the natural contours of your garden, and create a shaped patio that fits within these natural lines? Use interlaced circles for a soft, spiral feel or, if you want something with angles, why not opt for rectangles and squares?
Accessories – lighting, fire pit, cushions, rugs, furniture…
Patios are ripe for accessorising and today, there are many things that can be added to patios at Bellshill gardens to make them an even more beautiful feature.
Add soft, subtle solar lighting so that your relaxation can go on in to the evening. Including a fire pit is a far more environmentally acceptable way to add a modicum of warmth that patio heaters that use gas.
Likewise, the furniture, cushions and outdoor rugs are all great ways of adding colour, as well as warmth and texture. The range of accessories for gardens and garden furniture is increasing all the time. Some customers who added pergolas to their patio, also soft, wispy curtaining to create the feel of an outdoor room.
Patios for Bellshill properties are perfect in some many ways. How will you design and accessorise yours?
Contact Us
Please contact Driveways Glasgow for more information on our patio services. The company offers FREE estimates, consultation and advice.

LATEST BLOG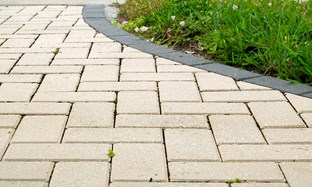 Your driveway creates that first impression for anyone visiting y…

SHOWROOM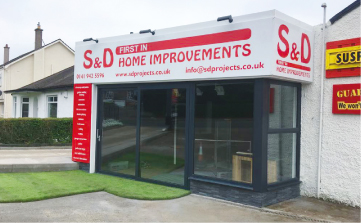 BEARSDEN SHOWROOM