Patios Bearsden
Driveways Glasgow provide a patio design and installation service to the Bearsden area.
Ever thought of adding a patio to your garden...?
Some people shake their head, thinking that patios are still those badly laid, DIY projects that see grey paving slabs laid in a square with the obligatory BBQ in the corner.
Patios have moved on in design and looks; in fact, a patio does not have to be attached to your house! It can be a beautifully ornate irregular shaped, two tiered area, a welcome pause in your garden.
And so if you are thinking of remodelling your garden, take a moment to think about these key factors; your answers to them will shape your patio...
What would your use your patio for?
Your answer to this will not only determine the size of your patio but also the most appropriate materials to use. If you entertain in your garden, hosting boisterous summer BBQs and invite the whole neighbourhood, an 8ft by 4ft square would not suffice...
This also affects the design and shape of the patio – entertaining spaces do not need to be hemmed in by borders and planting whereas a private retreat to relax would benefit from this.
Where are you going to put it?
Traditionally, patios were connected to the property; in other words, you would step out your patio or back doors, onto the deck with food and drink from the kitchen. There are clear advantages to this, for example no walking on wet grass, no muddy footprints in the house etc.
But many customers are clearly seeing the scope of placing the patio in sunnier spots in the garden; having the patio at the bottom of your Bearsden garden might not only place it in the sun all day long but also give it the best views of your beautiful garden.
Don't forget privacy. You might get on well with your Bearsden neighbours but you might not want an audience every time you sit on your patio either...
What about a pergola?
Accessories are important and we are not just talking furniture. Some customers have placed their patios in the sunniest spot in the garden but, while you want to enjoy the sun, you don't want to fry either or you simply won't use the space. Shading therefore is a must, with some customers adding permanent fixtures such as a pergola – an ornate climbing frame for some beautiful, fragrant climbing plants.
A few other factors to consider in adding a patio to your patio:
Lighting – who says that a patio is just for day time? Adding lighting with mean evening and night time entertaining is a possibility
Raised edges – some patios need to be raised for structural and drainage reasons and so this need to be a consideration when making the patio safe
Materials – there is a huge and growing range of materials suitable for patio construction; we suggest having a chat with a professional firm such as Driveways Glasgow about the pros and cons of each
Shape – it does not have to be square! It can be curved or designed to match your property.
Didn't think there was so much to consider when it came to creating a new patio? Taking time to think through some of these factors will see you owning a beautiful patio, that will not only enhance your garden but last for many, many years to come.
Contact Us
Please contact Driveways Glasgow for more information on our patio services. The company offers FREE estimates, consultation and advice.

LATEST BLOG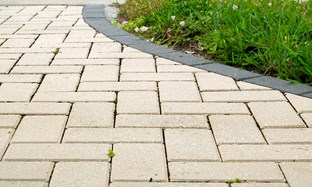 Your driveway creates that first impression for anyone visiting y…

SHOWROOM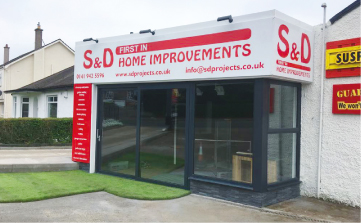 BEARSDEN SHOWROOM