Artificial Grass Strathaven
In the summer, real grass lawns need a lot of work to cut, edge, fertilize, detect pests, and water. If you don't have either the time or inclination to do so, artificial grass is the perfect alternative.
Artificial grass is a type of fake grass that looks like real grass but doesn't include any living plants. Artificial turf may be utilized anywhere from football fields to golf courses plus it can be used to create the appearance of genuine lawns around homes. There are numerous artificial grass alternatives accessible.
Keeping your fake grass clean is critical for it to appear fresh and new at all times. One of the ways that synthetic lawn producers show how simple it is to keep artificial grass clean is by spraying water with a garden hose. This implies cleanup and re-establishment are both simple.
Another thing to remember is that artificial grass and UV light don't mix well. If a fake turf product doesn't have a long sun resistance, it will decay quickly. Driveways Glasgow offers warranties on its fake grass, which ensures that it will last for a long time in the sun's rays.
If you have any questions about fake grass or want to learn more about any of our other landscaping services, please contact us now.

LATEST BLOG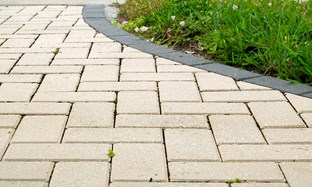 Your driveway creates that first impression for anyone visiting y…

SHOWROOM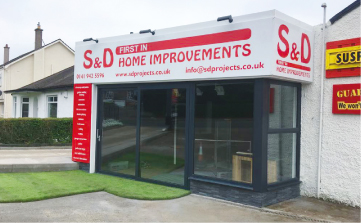 BEARSDEN SHOWROOM