Artificial Grass Paisley
One of the smartest ways to get that perfectly manicured lawn look around your property is to cheat a little - and add artificial grass!  This is a great option to get a low maintenance lawn area that looks just like the real thing but doesn't need any of the constant work that grass does.
As specialists in adding artificial grass areas, Driveways Glasgow has added our products to more homes and businesses than you might think.  The key part of these grass products is that it is almost impossible to tell visually that it isn't real grass.  So your neighbours will be drooling over your perfect lawn and you don't need to tell them your secret if you don't want to!
Artificial grass is also very practical.  It helps to keep an area free from weeds, controls the mud if the kids are running around and doesn't take up a load of your time to maintain it.  Simple washing or brushing it will keep it in good condition.
It is also popular for commercial properties where time spent cutting lawns isn't the best use of maintenance staff's time.  But you still want that smart look outside the front of the property.  That's where artificial grass can be the perfect solution.
Contact Driveway Glasgow to discuss your requirements.

LATEST BLOG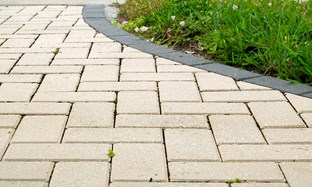 Your driveway creates that first impression for anyone visiting y…

SHOWROOM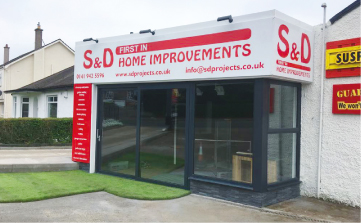 BEARSDEN SHOWROOM