Artificial Grass Newton Mearns
Driveways Glasgow provides an artificial grass service to clients in Newton Mearns.
Artificial grass was once a no-go for many people. The cheap green lawns that would lose their colour the first time it rained or everyone walked on them came away dyed with an unnatural hue! But we have products made from high-quality materials to ensure you can enjoy your fake lawn without any problems: they are almost impossible to tell apart from real ones.
Behind the beautiful, natural green lawns of many homes is a lot more than meets the eye. A homeowner spends hours each week maintaining their beloved turf to keep it looking its best and healthy - with regular mowing or edging work needed just for upkeep!
But artificial grass might be an easier option if you don't have enough free time on your hands: once installed in place, artificial turf will require no attention at all since there are absolutely no weeds underneath this synthetic surface!
The team at Driveways Glasgow wants to help you make your home beautiful. As one of the leading artificial landscaping companies, we can provide top quality turf and products for all needs - from outdoor living areas or residential lawns, our experts are here to advise on how best to suit your personal tastes!
Our experienced technicians will be able to create an eye-catching landscape that is sure to impress visitors with its beauty year-round. What's more? All work comes with free quotes so contact us today and find out what services are available near you!

LATEST BLOG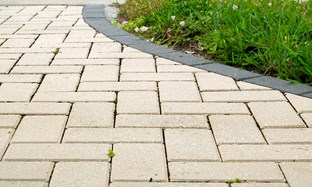 Your driveway creates that first impression for anyone visiting y…

SHOWROOM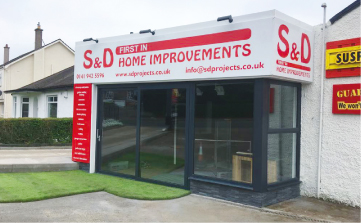 BEARSDEN SHOWROOM