Artificial Grass Milngavie
Many homeowners take great delight in their lovely lawn. But maintaining the green space looking its best requires time and effort; not to mention all of these other tiny tasks like fertilizing or killing weeds!
If you don't have much time on your hands, artificial grass may be a preferred choice; once put in place, artificial turf will require no maintenance since there are no weeds hidden beneath it.
Artificial grass was once not worth considering. We've all heard stories about awful, cheap lawns that turned green when it rained or on which everyone walked and ended up stained with an odd colour - green if you were lucky!
Our fake grass, on the other hand, is made from the best and most durable materials to ensure you can enjoy your lawn without any concerns: they're almost difficult to tell apart from actual grass.
With our artificial grass products, it is also extremely soft underfoot, so you won't have to worry that it will be hard on your children or pets' tender paws. Artificial turf that looks real - what more could a homeowner ask for?
We make it simple to have a lovely yard every day. You may beautify your garden in front of your home right away with artificial grass of the highest quality! We provide free estimates for all projects, so contact us if you need any advice on how to improve the look of your home's outside facade.

LATEST BLOG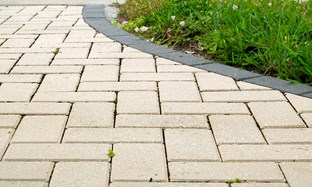 Your driveway creates that first impression for anyone visiting y…

SHOWROOM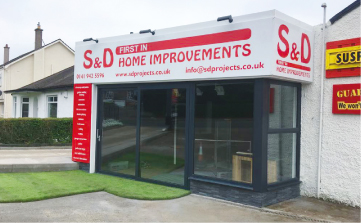 BEARSDEN SHOWROOM