Artificial Grass Giffnock
No one wanted fake grass outside their houses a few years ago. It wasn't the greatest product; it was prone to distributing green dye to everything it came into contact with. It appeared, well, phoney! But the contemporary versions are very different, and there are several good reasons for this.
The most significant reason is that it reduces the amount of work. Maintaining a perfectly trimmed lawn takes effort and a regular program of mower treatments to keep it that way. There's no need to worry about this because maintenance on artificial grass isn't as tough as maintaining a lawn.
If you have bad soil, a lack of sunshine, or simply neglect to water seeds, creating grass from scratch might be difficult. However, by selecting an artificial option rather than attempting to create one yourself, you don't have to worry about it.
If you have awkward areas in your garden that make mowing a lawn tricky, then artificial grass solves the problem. It can fit into even the most unusual-shaped area with no problems.
Look no further than Driveways Glasgow if you want the finest artificial grass in town. In addition to our services producing attractive and long-lasting driveways, we also provide artificial grass expertise.
Please contact us to discover more about our artificial grass supply and installation services, as well as why this may be the ideal landscaping option for your garden.

LATEST BLOG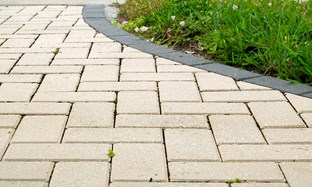 Your driveway creates that first impression for anyone visiting y…

SHOWROOM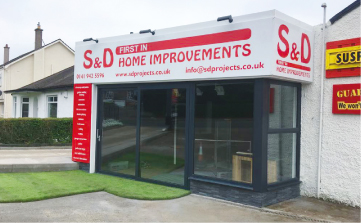 BEARSDEN SHOWROOM