Artificial Grass East Kilbride
Driveways Glasgow provides an artificial grass service to clients in East Kilbride.
Remember when artificial grass first came along and if it rained, your hands were covered in green dye if you touched it?  Well, modern products are nothing like that!
Artificial grass has changed dramatically in the last few years.  Just look at the standard of the product being used on football pitches across the country, including by some professional clubs.  This shows it is a high quality, reliable and authentic-looking option for a lawn area.
But what about around your home?  Here it can be the perfect way to get that manicured lawn look without all the work.  After all, who wants to spend every weekend mowing the lawn or constantly checking it hasn't been invaded by bugs?  By opting for artificial grass, you can get that clean and smart look without all the work involved.
Our job is to install the right grass product for your lawn area.  We are experts in the latest in artificial turf and can advise you on what would work for your needs.  Once you are happy with the quote, we can clear the area and install the grass as well as provide information on aftercare and maintenance.
Contact Driveway Glasgow to discuss your requirements.

LATEST BLOG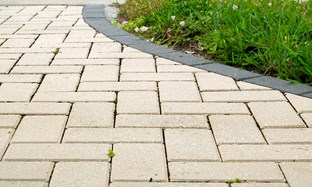 Your driveway creates that first impression for anyone visiting y…

SHOWROOM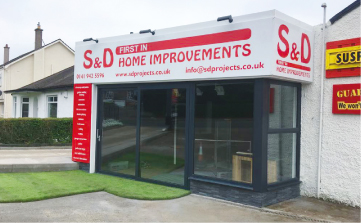 BEARSDEN SHOWROOM