Artificial Grass Clarkston
Driveways Glasgow provides artificial grass to clients in and around Clarkston. Grass requires a lot of work with cutting it, edging, fertilizing, watching for pests and watering it in the summer. If you don't have any time or interest in doing that then artificial grass is the simplest option.
Artificial grass is natural-looking grass that is laid over a special backing but doesn't include any living plants. This artificial turf can be used in golf courses, sports fields or it can be placed around homes to give the appearance of natural lawns/turfs. There are many artificial grass products out there. But what do you look for when choosing artificial grass?
One thing to consider is that UV light and artificial grass do not get along at all. If an artificial turf product does not have strong resistance to the sun, it will quickly deteriorate. The artificial grass being sold by Driveways Glasgow comes with guarantees of high UV resistance to ensure that your artificial grass will not fade in the sun.
Keeping artificial grass clean is very important so that the artificial grass can stay bright and fresh looking at all times. One of the ways artificial turf companies show how easy it is to keep artificial grass clean is by using a garden hose. This means it is simple to clean up and easy to restore that great look.
if you want to know more about the artificial grass or any of our other landscape services, contact us today.

LATEST BLOG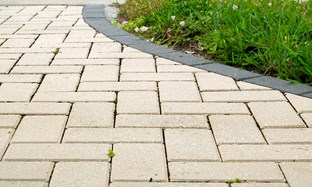 Your driveway creates that first impression for anyone visiting y…

SHOWROOM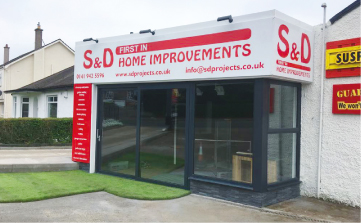 BEARSDEN SHOWROOM