Gravel Driveways
29 September 2021
There are plenty of options when it comes to driveway surfaces but one of the popular ones is gravel driveways.  But what makes these a popular choice?
Gravel is easy to maintain and doesn't get slippery when wet like asphalt or concrete would, so it will be safe for everyone in the family. Gravel can handle more than just cars- if you have a boat or trailer that you need to store, gravel is a great option. Gravel driveways are inexpensive and easy to install- you can do it yourself or hire Driveways Glasgow for assistance.
Gravel driveways are also environmentally friendly as they are made from recycled materials that would have otherwise ended up in landfills anyway. These styles of driveway are also unobtrusive, so we can ensure that they can blend in with your landscape for a more cohesive look.
There are lots of colours in the gravel stones so you can get a look that matches in with your house effortlessly.  Options include browns, blacks, reds and even greens. We can make sure you get the colour right for your home's exterior. Gravel driveways are also incredibly easy to maintain- they simply need a good sweep every now and then at most.
Gravel is an all-around great option for your driveway and Driveways Glasgow can help make it happen today!
---

LATEST BLOG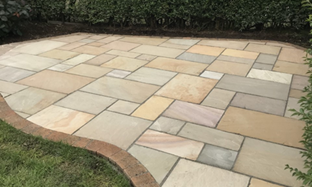 Natural stone patios are a great way to add interest and beauty t…

SHOWROOM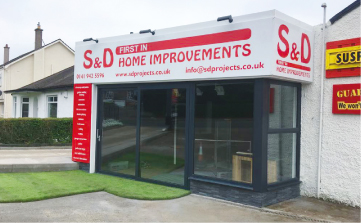 BEARSDEN SHOWROOM