Driveway Options
12 December 2020
The great thing about driveway options is that there are plenty of them.  But this can also be a downside if you aren't sure what's the best for your property!  That's where we can come in to help.
Block paving driveways are one of the most popular choices around the UK.  these involve using small blocks that are laid in a pattern across the driveway.  They can be colourful and have intricate patterns or be fairly plain and simple.  Simpler designs are fairly cost-effective while more complex ones may take more work and therefore cost more.
Stone and gravel driveways are great if you want to hear people walking or cars moving on the drive.  They are also budget-friendly but do need some regular topping up of the stone or gravel to avoid gaps. 
Tarmac or asphalt driveways are very budget-friendly and can tone in with the footpaths outside your home.  They do last a long time but there's not much in the way of customisation options.
Pattern imprinted concrete driveways are a more modern option and can imitate a range of materials without the cost they normally require.  That's because the pattern is imprinted into the wet concrete.  There's tons of styles and colours available.
Contact Driveways Glasgow to discuss your requirements.
---

LATEST BLOG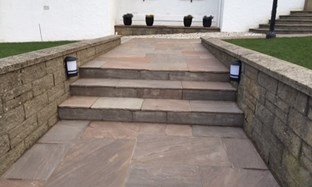 Having a garden that's on different levels is always a bit of a c…

SHOWROOM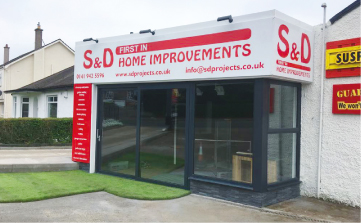 BEARSDEN SHOWROOM