Benefits of Monoblock Driveways
18 March 2021
There's no shortage of different options to consider when it comes to driveway surfaces.  Monoblocks is one of them and is a popular option but what are the benefits of monoblock driveways that makes them stand out?
Monoblock driveways are made from uniform blocks, usually made from clay or concrete.  They are sometimes known as block paving.  There's a lot of different options for colours and styles, shapes and there's countless patterns you can create with them.
One of the biggest benefits is that they can work with any size and shape of the driveway area.  If you have an unusual shape, angles or odd-sized corners, the blocks can cope with it.  Or if you have a simple square or rectangular area, they will work perfectly.
Monoblocks are also very low maintenance.  You just need a bucket of soapy water and a brush to wash them down.  No chemicals are needed and it is often best to avoid those power washers.
Another benefit is that if something does happen and a block breaks or is damaged, it is simple to remove it and add another one.  Repairs can be just a block at a time, rather than needing to work with a larger area.
Monoblocks look great, can work with any style of property and have a long lifespan with simple maintenance.  This makes them a great driveway option!
Contact Driveways Glasgow to discuss your requirements.
---

LATEST BLOG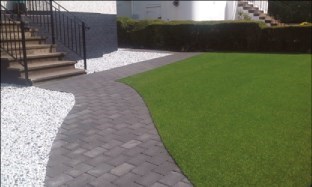 Your driveway is home to your car and an entryway for guests. So …

SHOWROOM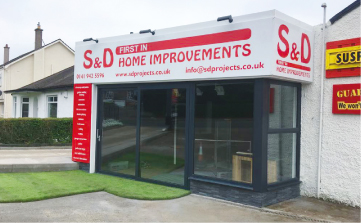 BEARSDEN SHOWROOM