Asphalt Driveways
31 August 2021
Asphalt driveways are becoming more popular in the UK because of the number of benefits they offer over concrete driveways. Asphalt will be a good choice for you if you want your driveway to look great, last for years and cost almost nothing to maintain.
Choosing asphalt over something like concrete or block paving works out a lot cheaper in the long run because there is no need for any maintenance. Asphalt doesn't crack either and it will not get slippery when wet as concrete does, so an asphalt driveway is safe to use at all times. Asphalt naturally seals itself against water so you don't have to worry about damaging your driveway by driving your car on it in the rain.
Asphalt is easy to keep clean and any marks or stains can be removed easily with a little bit of cleaning fluid. Asphalt will last for decades so you won't need to worry about having to replace it again anytime soon.
Asphalt driveways are also ideal if you live in an area that gets snow as they can support a lot of weight. Asphalt is actually porous and not really susceptible to water damage so an asphalt driveway would be a great choice for anyone living on a flood plain or in a high rainfall area.
Finally, driveways made with asphalt are also softer underfoot than concrete as they will give slightly if you walk on them and they don't become brittle in the cold.
---

LATEST BLOG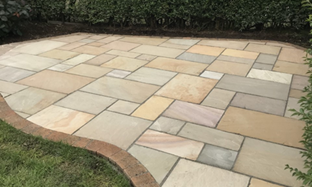 Natural stone patios are a great way to add interest and beauty t…

SHOWROOM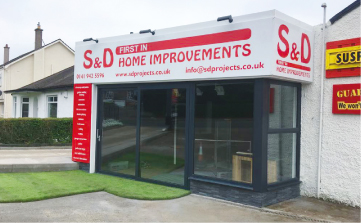 BEARSDEN SHOWROOM