Artificial Grass – Why it's Growing in Popularity
18 January 2021
Who doesn't love a nice section of lawn in their back garden?  Most of us love the look of a lawn but are a little less keen on all the work involved with creating and maintaining it. 
But that's why the idea of artificial grass is growing on people (haha!)  You get the look of the real thing with almost no work involved.
The big thing people often think about when they look at artificial grass is that it looks fake.  We can confirm that the products we use are very different.  These are the kind of high-quality artificial grass products that you could see at shows, at sports events and anywhere that a top-quality grass surface is required.  There's no concern about sitting on the grass and having green paint stains on your clothes - something that did happen with lesser quality products in the early years!
Not only that but there's little required to keep the grass looking great.  You can sweep it like you would a rug in the front room to remove debris that's fallen on it and keep it looking smart.  But otherwise, there's not much to do.
If you are looking to upgrade your sad lawn patch to a reliable, high-quality artificial grass area, Driveways Glasgow can help.  Contact us today to find out about our artificial glass laying services.
---

LATEST BLOG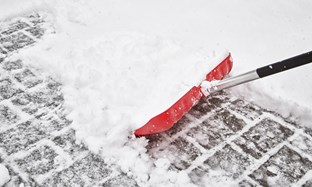 The winter is challenging for all parts of your home but the driv…

SHOWROOM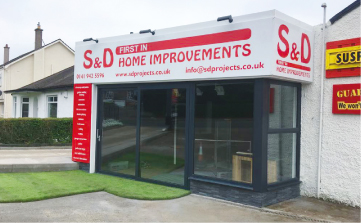 BEARSDEN SHOWROOM