Artificial Grass Benefits
27 July 2021
Artificial grass has become increasingly popular in recent years. This is because it is usually easy to maintain, durable, and has a variety of attractive colours. So let's look at the artificial grass benefits that might affect your home.
Artificial grass is a lot easier to maintain. If you have natural grass, then you will have to mow it every week otherwise it will take over your garden or yard. But with artificial grass, all that you need to do is just sweep and hose down the surface making sure that you do not use harsh chemicals.
These products are now also easy to install. When you have artificial grass, all you need to do is just lay it on your garden or yard and it will look like an established lawn in no time flat! You can choose from a variety of colours, shapes, sizes, and textures that will surely fit your garden or yard's unique style.
Using artificial turf is one of the fastest ways to create an artificial turf when you want to turn your small backyard into a big, lush green playground for children which they can play on all day long without getting tired.
Artificial grass helps preserve natural resources. One of the biggest reasons why you should consider having artificial grass in your garden or yard is that it helps avert the depletion of natural resources. This is because natural grasses are not only hard to maintain but they require a lot of water and light in order to grow well.
Contact us to discuss your requirements.
---

LATEST BLOG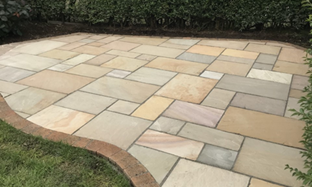 Natural stone patios are a great way to add interest and beauty t…

SHOWROOM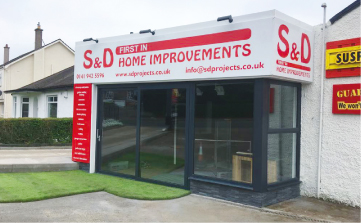 BEARSDEN SHOWROOM